What You Need to Know About Chicago E-Scooters and Traffic Laws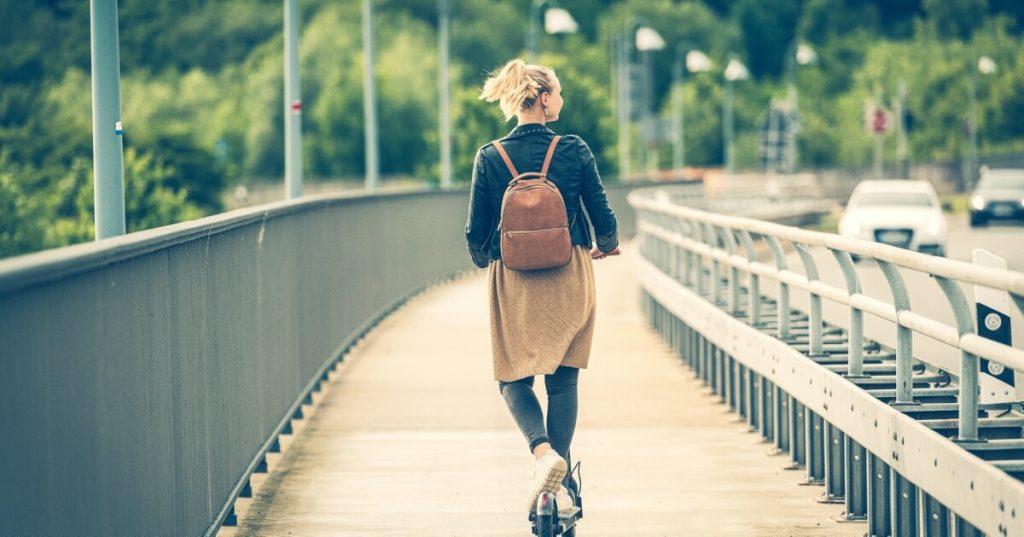 Recently, the City of Chicago joined a handful of other large cities when it launched a pilot electric scooter program. Scooter enthusiasts are thrilled while pedestrians and motorists have expressed some concern. Because these new additions to Chicago traffic are having an impact on everyone, a Chicago personal injury attorney explains the Illinois electric scooter laws.
What Is an Electric Scooter?
An electric scooter is exactly what it sounds like – a motorized scooter intended to be ridden by a single rider. One thing that makes these e-scooters controversial, however, is that they are "dockless." E-scooters can be rented and unlocked using an app on your smartphone and then dropped off anywhere without the need to "dock" the scooter. It is precisely this "dockless" feature that has created controversy because the scooters are being left in the middle of sidewalks where they pose a safety hazard to pedestrians.
Do I Need a License to Operate an E-Scooter?
In general, Illinois law provides the following guidelines for scooters:
 If the scooter has an engine with less than 150cc displacement, it is a motor-driven cycle and a Class L motorcycle license is required.
If the scooter has an engine with 150cc displacement or greater, it is a motorcycle and a Class M license is required.
A moped may be operated with any valid Illinois driver's license. If a combustion engine is used, it may not exceed 50cc displacement and may not require the operator to shift gears.
The requirements for obtaining a Class L license are similar to those for obtaining the more commonly recognized Class M motorcycle license.
The type of electric kick scooters that you can typically rent from companies such as Lime and Bird, however, do not require an operator to have any special licensing.
What Are the Chicago E-Scooter Laws?
According to the Illinois Secretary of State, "Scooter or moped drivers must obey all signs, signals and traffic laws and are subject to most laws regarding the use of bicycles. Mopeds or scooters carrying two people must be equipped with a seat and footrest for the passenger. If driven at night, it must have a headlight visible from at least 500 feet and a taillight on the rear that is visible from at least 100-600 feet."
What Happens If I Am Involved in an Accident with an E-Scooter?
Illinois law also requires electric scooters to be registered and to carry the minimum amount of liability insurance, which is $25,000 per person and $50,000 per accident for bodily injury and $20,000 per accident for property damage. Typically, it is the scooter operator who will potentially be liable for damages if the scooter is involved in a collision while it is being operated. If a pedestrian is injured because someone parks the scooter somewhere that creates a hazard, the operator may also be liable. Whether an operator's automobile insurance covers a scooter accident, however, will vary from one policy to another. Homeowner's insurance is another potential source of insurance coverage for a scooter accident.
Contact a Chicago Personal Injury Lawyer Today
If you have been injured in an electric scooter accident, it is in your best interest to consult with an experienced personal injury attorney right away to determine if you are entitled to compensation for your injuries. Contact an experienced Illinois personal injury lawyer at Mitchell S. Sexner & Associates LLC today by calling (312) 644-0444 or by filling out our online contact form.
This blog is available for informational purposes only and is not considered legal advice on any subject matter. The blog should not be used as a substitute for legal advice from a licensed professional attorney, and readers are urged to consult their own legal counsel on specific legal questions.