Chicago Crimes By a Minor Attorneys
Has your child been detained or arrested for a crime? Has he or she been charged with an offense or has a petition to adjudge your child a delinquent minor been filed in Chicago or elsewhere in Illinois? If so, it is critical that you retain an experienced Chicago criminal defense attorney as soon as possible.
Those under the age of 17 who are accused of committing a crime in Illinois generally have a petition filed to adjudicate them as delinquent in the juvenile justice system. But depending upon the seriousness and severity of the crime and the minor's criminal history, a juvenile older than 15 can be charged as an adult for certain crimes, such as murder and rape. The Chicago criminal defense lawyers at Mitchell S. Sexner & Associates LLC are ready to provide your child with the skilled legal representation they need.
Although the legal language and legal terms of the Illinois juvenile court system are different than that of the adult criminal system, in the interest of simplicity, this article will utilize legal terms more commonly used in the adult system.
The experienced Chicago criminal defense lawyers at Mitchell S. Sexner & Associates LLC understand how to put together an effective defense for your child. With three decades of experience handling criminal cases, Mitchell S. Sexner & Associates LLC will fight to help obtain the best possible outcome for your child. To schedule a free and confidential consultation, call us today at (312) 644-0444.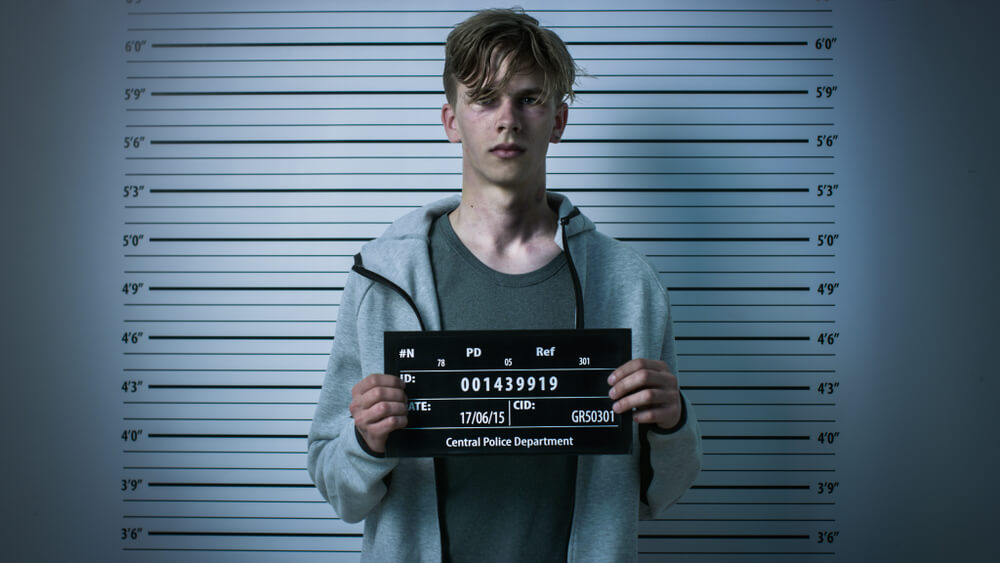 Does My Child Need a Lawyer if they've Been Charged with a Crime?
If your child has been charged with a crime in Illinois, they most certainly need to be represented by a skilled and experienced criminal defense attorney. In many juvenile criminal matters, especially when the charge is a first-time offense, a skilled criminal defense lawyer can negotiate a plea agreement prior to trial.
In a plea agreement, some or all of the charges against your child may be dropped or reduced. If plea negotiations fail or if your child is a repeat offender, the case may go to trial. An experienced criminal defense lawyer can ensure that your child's legal rights are upheld in court. A lawyer will ensure all evidence against the minor is relevant and has been obtained legally.
If your child has been charged with committing a juvenile crime in Illinois, a qualified criminal defense lawyer from Mitchell S. Sexner & Associates LLC is ready to help you navigate the challenges ahead. Without skilled legal representation from an experienced Chicago juvenile crimes lawyer with a record of success on these cases, your child could face jail time. Our attorneys believe that anyone, child or adult, has the right to defend themselves if they've been charged with a crime.
At Mitchell S. Sexner & Associates LLC, we are committed to helping minors charged with a crime get a second chance. In cases involving non-violent criminal offenses, our lawyers often convince the court to reduce the charge, resulting in supervision, probation, community service, or counseling. In cases involving violent offenses, our attorneys are prepared to work with experts in counseling and psychology in order to better explain a minor's actions and to convince the judge that they need help, rather than incarceration.
Why Choose Mitchell S. Sexner & Associates LLC to Handle My Case?
Since 1990, Mitchell S. Sexner & Associates LLC has been defending juveniles charged with criminal offenses. For three decades, we have been fighting tirelessly to protect the rights of juveniles with the same investigative and defense techniques we use to defend adults.
Mitchell S. Sexner & Associates LLC is proud to provide the best legal service to those in need. It is our objective to always treat clients as we would want to be treated ourselves. We have grown into a team of highly skilled attorneys with offices in multiple locations, serving most of Illinois. More than 20,000 satisfied clients have put their trust in us over the last 30 years.
Mitchell S. Sexner, the founder of Mitchell S. Sexner & Associates LLC, holds an "AV Preeminent" rating from the national legal rating service Martindale-Hubbell. He has been named to The National Trial Lawyers Top 100 Attorneys, selected for lifetime membership in the "Best Attorneys in America" and has been granted admission to the U.S. District Courts in Illinois, Hawaii, Texas, and Wisconsin.
When you choose to allow Mitchell S. Sexner & Associates LLC to handle your juvenile case, we take that responsibility seriously. We consider it an honor to advocate on your child's behalf, and we will work tirelessly towards a favorable result for your child. If your child has been charged with a crime, call us now at (800) 996-4824 to schedule a free initial consultation.
Was Your Child Charged With a Crime in Chicago? We Can Help
The team at Mitchell S. Sexner & Associates LLC has extensive experience protecting minors who've been charged with a crime and facing the often-harsh punishment that prosecutors and the system try to impose. We represent minors under the age of 17 in a range of criminal cases including but not limited to:
Internet sex crimes
Theft
Larceny
Vandalism
Shoplifting
Burglary
Robbery
Criminal trespass
Violent crimes
Murder
Manslaughter
Rape
Sex offenses
If your child has been arrested and charged with a crime, or if you believe he or she is being investigated for an alleged offense, be sure to reach out to us right away for help.
Frequently Asked Questions
At Mitchell S. Sexner & Associates LLC, we get a lot of questions from clients regarding juvenile criminal cases. We've provided the answers to some frequently asked questions below. Don't hesitate to reach out to us at (800) 996-4824 if you have further questions about juvenile crimes in Illinois.
Juvenile status depends on the following two factors:
The type of criminal offense (misdemeanor or felony)
The age of the defendant at the time the offense occurred
A defendant is a juvenile if:
The offense was a misdemeanor and happened when the defendant was age 17 or under
The offense was a felony and happened when the defendant was age 16 or under
For example, if your child committed an offense when they were 17, they would be considered a juvenile if the offense was a misdemeanor. If your child's offense was a felony, they would be considered an adult.
How long can a juvenile be held?
The minor's age determines how long the police can hold them under arrest. If the juvenile is under the age of 12, police can only hold them for six hours. If the minor is between 12-16, they can be held for:
Up to 12 hours for a non-violent crime
No more than 24 hours for a violent crime
How is juvenile court different from the adult court?
Some key characteristics of the Illinois Juvenile Justice System include:
The goal of the juvenile justice system is to help modify behaviors and help make the child a productive adult member of society
All individuals who are arrested before they turn 17 are tried as juveniles unless an exception applies
Upon arrest, a police officer will determine whether the offense should be handled by releasing the minor to the custody of their parents or bringing them to juvenile court
A point system is used at the Juvenile Temporary Detention Center to determine the severity a child's case and whether they will be detained at the center until their court date or can be released while awaiting hearing
The detention hearing is one of the first steps in the juvenile justice process. During the hearing, a judge will determine if there is sufficient information to believe that the minor committed the crime, and whether there is "urgent and immediate necessity" for the minor to be held in a detention center pending a trial. If a trial is necessary, your Illinois criminal defense lawyer can work to challenge the evidence that the prosecutor may have and defend your child against the charges they face.
Many judges will look at a child's criminal history, prior run-ins with the law, school attendance, and other factors to determine appropriate sentencing. A judge may place a child on supervision, probation with community service, counseling and schooling. The child could also be sentenced to time in the Juvenile Temporary Detention Facility or time in the Illinois Department of Juvenile Justice anywhere from a few months to until the minor reaches the age of 21
What rights do I have as the parent of a child who has been arrested?
As a parent, you have rights. If your child has been arrested, you have the following rights:
The right to be present with your child during questioning
The right to know why your child was arrested or detained
The right to have a lawyer represent your child
If your child is arrested or detained, try to remain calm and go to the police station where your child is being held, letting them know that you want to be present with your child during questioning (assuming that you don't object to questioning). If you can, contact a lawyer as soon as possible. It's important to note that a parent or guardian may ask to see their child at any time when the child is in police custody.
Contact a Chicago Juvenile Crimes Lawyer
If your child has been charged as a juvenile or an adult, it is critical that you contact an experienced criminal defense lawyer right away. Our highly skilled criminal defense lawyers at Mitchell S. Sexner & Associates LLC will do everything we can to protect your child's future and will work to secure the best outcome possible for their case.
If you need the assistance of a skilled and compassionate criminal defense attorney in Chicago, contact Mitchell S. Sexner & Associates LLC today at (800) 996-4824 to schedule a confidential consultation to discuss the charges your child is facing and how we can help.