Attorney Mitchell S. Sexner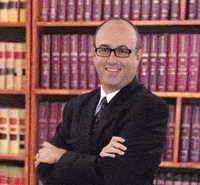 Attorney Mitchell S. Sexner is the founder and leader of the Illinois legal team at Mitchell S. Sexner & Associates LLC. The experienced lawyers at our firm are dedicated to providing each client the highest level of quality professional legal representation.
Mitchell S. Sexner has been practicing law in the Chicago area for nearly three decades. An Illinois native, Mr. Sexner attended Northwestern University and received his Juris Doctorate degree from the Chicago-Kent College of Law. After completing his education, Mr. Sexner served as an Assistant State's Attorney in Illinois. He also served the public through the Department of Motor Vehicles and as a Circuit Court Clerk for the county.
In 1990, Mr. Sexner founded the law firm of Mitchell S. Sexner & Associates LLC. Over the years, the firm has become one of the leading legal advocates for personal injury victims and criminal defense clients in Chicago in the state of Illinois. Mr. Sexner holds an "AV Preeminent" rating from Martindale-Hubbell, the nearly 150 year old nationwide legal services organization. This is the highest rating the organization awards. Mr. Sexner has also been recognized by "Who's Who" in American Law and has appeared on television where he commented on legal matters.
Mitchell S. Sexner is licensed in Illinois and has secured admission to the United States District Courts for Illinois, Hawaii, Texas, and Wisconsin.