Our Practice Areas: Criminal Defense and Personal Injury Lawyers in Illinois
Criminal Defense
How Can Criminal Defense Lawyers Help?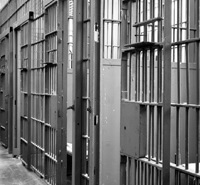 Even people who know little about the law correctly assume that being arrested and charged with a crime is a serious matter. However, those inexperienced with legal matters may not fully comprehend the full consequences of being accused of such a crime. Depending on the severity of the offense(s), the penalties for a criminal conviction may include tens of thousands of dollars in fines and decades in prison, and these penalties may grow even larger depending upon certain aggravating factors. In addition, a conviction would then be placed upon your record and may follow you for the rest of your life, adversely affecting your chances for finding employment and receiving certain governmental services.
Because the legal process is difficult for laypersons to navigate on their own, it is critical for anyone charged with a crime to retain the services of a knowledgeable attorney, whether they are facing a minor misdemeanor or a serious felony. If you or a loved one requires a skilled and experienced criminal defense attorney in Chicago, the lawyers at Mitchell S. Sexner & Associates LLC are ready to represent you.
Our law firm can provide legal assistance for a wide variety of criminal charges, including these that are listed below:
Theft crimes include burglary, petty theft, retail theft (also known as shoplifting), robbery, armed robbery, and grand theft auto. These are all different types of crimes that run the gamut from relatively minor to Class X felonies, and understanding the nuances and differences in their legal definition may help lower the severity of the potential penalties.
Sex crimes are among the most serious charges anyone can face because their sentencing consequences are often extremely harsh. Convictions for sexual assault, sexual abuse, and rape can get you labeled for life as a sex offender, and penalties are generally even more severe if the case involves a minor. Solicitation and prostitution are other charges that can bring serious legal trouble to anyone accused of them.
Drug crimes are among the most common in Chicago and the state of Illinois, and their severity depends on many factors including what kind or kinds of controlled substances were involved, the quantity of drug that the accused had on their person or property at the moment of their arrest, and what exactly they were doing or intended to do with the drug. There are major differences between the penalties for possession of a controlled substance, possession of a controlled substance with the intent of distribution, delivery of a controlled substance, and trafficking in a controlled substance. It would serve any citizen of Illinois well to understand the definitions of and differences between drug charges.
Illinois citizens should be advised that there are also special laws for methamphetamines and marijuana, including medical marijuana.
Assault and battery have separate definitions under Illinois law. The latter is unlawful physical contact with another individual, whether it causes bodily harm or is only a touching of an offensive nature. Assault on the other hand, is anything that makes someone feel that they are in danger of being subjected to such unlawful physical contact. This means that assault can take the form of verbal and nonverbal threats of violence, and a criminal defense attorney can work to prove that their client did not have any intent to harm the victim or that the victim was not harmed or offended by the physical contact. An experienced attoney may also be able to successfully argue that the incident occurred out of self-defense.
In addition to these types of crimes, here is a list of other criminal charges for which we can provide legal assistance:
Having a skilled criminal defense attorney in Chicago arguing for your defense may mean the difference between a verdict of not guilty and a conviction that may potentially affect every present and future aspect of your life. The attorneys at Mitchell S. Sexner & Associates LLC understand the implications of these charges very well, and they will always fight aggressivley for clients who enlist our services. If you or a loved one face criminal charges, do not hesitate any longer; call us today at (800) 996-4824 for a free consultation.
Personal Injury
What is Personal Injury?
See our Injury Results here A personal injury lawsuit is one in which the plaintiff seeks compensation for damages allegedly caused by the negligence of the defendant. This can apply to many kinds of injuries which often have several traits in common: 1) they often happen to people without warning, 2) they may cause serious damage to your physical and/or mental health, and 3) treatment for the damage caused and its effects may become a serious burden on one's finances.
However, what personal injury incidents usually also have in common is that you may potentially also be able to file a personal injury claim against the person or persons responsible. The experienced attorneys at Mitchell S. Sexner & Associates LLC are willing and able to represent and assist you with such important matters. Our personal injury attorneys in Chicago can provide you with legal assistance for any of the type of personal injury including those listed below, and there are never any attorney fees charged unless we are successful on your behalf..
What Are Damages?
In the legal lexicon, the term "damages" means compensation for an injury. This typically comes in the form of money. Illinois law has ruled that while citizens can only receive a certain maximum amount of damages from the Illinois state government (with the exception of vehicle collisions where one vehicle is owned by the state), most other caps for damages are considered unconstitutional. This means there is potentially no limit to how much money a court may decide that a plaintiff should receive as compensation for an injury or death.
There are two types of damages: economic and non-economic. The former specifically refers to quantitative expenses such as medical bills, while the latter can refer to more abstract effects of the injury, such as pain and suffering (a legal term for physical and emotional distress). Evidence of economic damages can be often found in bills that measure the financial cost of treating the injury and paying for any destruction of property. On the other hand, trying to prove non-economic damages means demonstrating to the jury the extent of the harmful effects that the injury caused to your life.
Modified Comparative Negligence
An important state law regarding personal injury claims that all citizens of Illinois should understand is modified comparative negligence. After an examination of the evidence provided by both the plaintiff's attorney and the defense attorney, the jury may then determine that an accident resulting in personal injury might be partly the fault of the defendant. Under the modified comparative negligence law, this means that if the court rules in favor of the defendant but also finds them partly at fault, the defendant will receive less than the compensation their attorney demanded, based upon their percentage of fault.
The exact amount of the defendant's fault in the accident is quantified based upon a rough percentage. That percentage would then be taken out of the total amount demanded. For example, if the plaintiff demands $1,000,000 as compensation and is found to be 10% at fault, then they would only receive $900,000. Illinois law also states that if the defendant's responsibility for the accident that caused their injury was more than 50%, they are not entitled to receive any compensation at all. This demonstrates the importance of having a skilled personal injury attorney in Chicago at your side if you intend to pursue the maximum compensation available.
Here is a list of common personal injury matters for which we can provide legal assistance:
If you or a loved one has suffered from a personal injury of any type, including wrongful death, the attorneys at Mitchell S. Sexner & Associates LLC can help you seek the compensation that you and your family deserve. Call today at (800) 996-4824 for a free consultation.