Des Plaines Criminal Defense Lawyer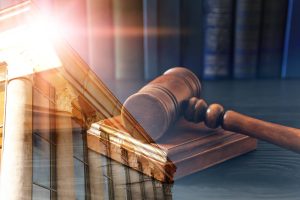 Have you been accused of a criminal offense in Des Plaines, IL? Being arrested for or charged with a crime in Illinois can have life-changing consequences for you and your loved ones. Depending on the circumstances, a conviction could result in steep fines, loss of privileges, and even time in prison.
If you know or suspect that you are the subject of a criminal investigation in Des Plaines, reach out to the knowledgeable defense attorneys of Sexner & Associates LLC as soon as possible. When your future is on the line, you do not want to leave anything to chance. And the sooner you get in touch with our trusted local lawyers, the more time we will have to prepare a strong and effective defense on your behalf.
The Des Plaines criminal defense lawyers of Sexner & Associates LLC have decades of experience serving local clients who have been accused of a variety of offenses, from petty crimes to serious felonies. No matter the nature or severity of the charges you are facing, our firm is ready to stand by your side every step of the way.
Whether you have just learned of a pending investigation or are currently in police custody, do not hesitate to contact our firm. You can call Sexner & Associates LLC today at 800-996-4824 or fill out our online contact form to get started with your free, confidential case review.
What Sets Sexner & Associates LLC Apart?
Our principal attorney, Mitchell S. Sexner, founded Sexner & Associates LLC in 1990. After years of experience working as a prosecutor for the state in Chicago, IL, Mr. Sexner decided to use his considerable knowledge of the justice system in defense of local clients facing criminal accusations.
Since then, over the course of more than three decades of service, Sexner & Associates LLC has represented more than 20,000 satisfied clients in 44 different states. Our firm regularly secures favorable results for those we defend because of the following key distinctions that set us apart:
We always give it to you straight – From the moment you contact us for your initial case evaluation, you can count on our team to tell it like it is. Whether the outlook is good or not so good, we will give it to you straight instead of just saying what we think you want to hear. Once you have a clear idea of the big picture, our attorneys can talk you through your options and then begin the process of pursuing your goals.
We approach each case as a team – From traffic tickets to felony charges, the attorneys of Sexner & Associates LLC handle every client's case as a team. We know that the consequences of any conviction can change a person's life forever, which is why we take each case seriously. From the moment you retain our services, we will assign your case to a seasoned lawyer, not a paralegal or an assistant. Then, your attorney will work closely with Mr. Sexner and the rest of our firm's skilled associates to ensure your case is evaluated from all possible angles.
We work relentlessly on your behalf – At Sexner & Associates LLC, we believe in hard work and determination. Our attorneys work tirelessly, both in and out of court, to pursue outstanding outcomes on behalf of your clients. Depending on the case, our firm's dedicated legal team will often visit crime scenes, interview witnesses, and approach prosecutors directly for productive negotiations. Through our relentless advocacy, we can often have the charges against our clients reduced or dismissed entirely early in the legal process.
Types of Criminal Defense Cases We Can Handle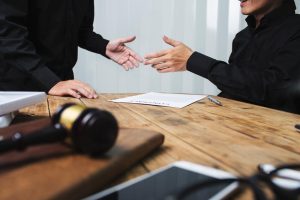 At Sexner & Associates LLC, our Des Plaines criminal defense attorneys have decades of experience handling a variety of criminal defense cases. We can help you if you are facing charges for any of the following types of common offenses:
Bail bond violations
Child endangerment
Crimes committed by minors
Criminal property damage
Criminal trespass
Drug possession crimes
Felony charges
Misdemeanor charges
Petty offense charges
Protective orders
Why You Should Choose Sexner & Associates LLC?
With a seemingly endless supply of criminal defense attorneys to choose from in Illinois alone, why should you choose Sexner & Associates LLC? Here are just a few of the reasons you can count on us:
Every attorney on staff at Sexner & Associates LLC is either a former government attorney or a dedicated defense lawyer with a career focus on traffic or criminal law.
Many lawyers at our firm have more than 20 years of experience and have handled thousands of prosecutions or criminal defense cases.
Each attorney on our team also boasts a track record of success, including many favorable trial verdicts in Chicago and other areas of Illinois.
We prioritize clear and consistent communication with our clients. Our phone lines are always open, and we aim to contact each client at least once per week to discuss case status updates.
Our team devotes extraordinary levels of compassion and attention to each case we handle. We are proud to have more than 600 five-star Google reviews and multiple industry awards for our outstanding service.
We offer flat fees for our services at reasonable rates. And if you need time, our firm can often work with you to establish a flexible payment plan to fit your budget.
Contact a Des Plaines Criminal Defense Attorney Now
If you have been accused of or charged with a crime in Des Plaines, IL, you need an aggressive legal advocate to protect your rights and defend your name. You need the criminal defense attorneys of Sexner & Associates LLC. Call us today at 800-996-4824 to reach our live, 24-hour hotline or contact us online to discuss the details of your case in a free, confidential strategy session.