Arlington Heights Criminal Defense Attorneys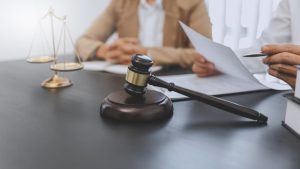 Were you or a loved one arrested and charged with a crime in Arlington Heights? Do you believe that you might be under investigation for a crime? If so, know that you have the right to quality representation from an experienced criminal defense attorney. The biggest mistake you can make is not hiring someone to represent you and protect your rights, your freedom, and your livelihood.
Turn to Mitchell S. Sexner & Associates LLC today to discuss the specifics of your case and how we can help defend you against the charges you face. Our attorneys know that an arrest doesn't always have to result in a conviction, and we've helped people just like you in Arlington Heights avoid the harsh penalties that often come with criminal charges in Illinois.
Attorneys Serving Those Charged with Crimes in Arlington Heights
Arlington Heights is a village located about 25 miles northwest of Chicago that is also located in Cook County. The village lies in the townships of Elk Grove and Wheeling is bordered by the cities of Buffalo Grove and Wheeling to the north, Elk Grove Village to the south, Rolling Meadows and Palatine to the west, and Mount Prospect to the east.
The Arlington Park Racetrack is home to the Arlington Million annual horse race held every August and is the major attraction in the village. The United States Census reported that Arlington Heights had a population of 75,101 in 2010.
People who live, work, or simply visit Arlington Heights may be arrested there for a number of criminal offenses. Some of the possible charges people could face include, but are not limited to:
Whenever you have been arrested for any kind of alleged criminal offense in Arlington Heights, it's always critical for you to remember what has been explained to you during your Miranda Warnings -- that you have the right to remain silent and you should exercise that right. Do not try to explain yourself to police until you have legal representation.
You will have the right to contact a Chicago criminal defense lawyer and your first phone call should be to Mitchell S. Sexner & Associates LLC. Our firm can immediately work to aggressively defend you against the criminal charges you are facing, and we will put all of our skills and experience to work for you to get those charges reduced or dismissed.
Law Enforcement Agencies in Arlington Heights
Arlington Heights Police Department (AHPD) — The AHPD provides law enforcement services for the village of Arlington Heights. Visit this website to learn more about administrative adjudication, the Citizen Police Academy, and the Community Addiction & Recovery Effort (CARE). You can also find information about public records and submit traffic accident report requests as well as view the sex offender registry.
Arlington Heights Police Department
200 E. Sigwalt St.
Arlington Heights, IL 60005
(847) 368-5300
Cook County Sheriff's Office — The Cook County Sheriff's Office is the principal law enforcement agency in Cook County and is also the second-largest sheriff's department in the country. On this website, you can learn more about different departments, including corrections, courts, and training. There is also jail information and press releases. The main office is located in Chicago.
Cook County Sheriff's Office
50 W. Washington
Chicago, Illinois 60602
(312) 603-6444
The Cook County Sheriff's Office also allows people to post bond Monday through Friday between 8:30 a.m. and 3 p.m. (not including holidays/contact the Sheriff to make sure these times are still correct).
Illinois State Police (ISP) — The ISP is the statewide law enforcement agency that has 23 different districts scattered across the state. Visit this website to learn about unsolved crimes, wanted persons, and view sex offender information. The ISP has a Chicago district with an office at the following location.
Illinois State Police
9511 W. Harrison St.
Des Plaines, IL 60016
(847) 294-4400
District 15 encompasses much of Cook County and is located at:
Illinois State Police
2700 Ogden Ave.
Downers Grove, IL 60515
(630) 241-6800
Courts Near Arlington Heights
Cook County Circuit Court — Illinois is divided into 23 judicial circuits, and Cook County is its own judicial circuit. The Cook County Circuit Court is further divided into municipal departments, and the Third Municipal District encompasses northwestern suburban Cook County, including Arlington Heights. Visit this website to learn more about the organization of the court, judges, and court locations. The main district court locations for Cook County are:
First Municipal District
Circuit Court of Cook County
50 West Washington Street
Chicago, Illinois 60602
Criminal Courts Building
Circuit Court of Cook County
2650 South California Avenue
Chicago, Illinois 60608
Skokie Courthouse
Second Municipal District
5600 Old Orchard Road
Skokie, IL 60077
Rolling Meadows Courthouse
Third Municipal District
2121 Euclid Ave.
Rolling Meadows, IL 60008
Maywood Courthouse
Fourth Municipal District
1500 Maybrook Ave.
Maywood, IL 60153
Bridgeview Courthouse
Fifth Municipal District
10220 S. 76th Ave.
Bridgeview, IL 60455
Markham Courthouse
Sixth Municipal District
16501 Kedzie Ave.
Markham, IL 60428
Illinois Appellate Court — The Illinois Appellate Court handles appeals from Circuit Courts, and the Appellate Court has five districts. The First District is located in Chicago and handles all cases in Cook County. Whereas the other 101 counties in the state are divided into the other four districts which each have six judges, the First District has 18 judges. The First District has seven courthouse locations:
Illinois Supreme Court — The Illinois Supreme Court is the highest tribunal in the state and is comprised of three justices elected from the First District and one justice elected from each of the other four districts. The Supreme Court can hear appeals from lower courts but can also decline to hear cases. On this website, you can learn more about matters before the Supreme Court, recent opinions, and also view orders and announcements.
Illinois Supreme Court
200 E. Capitol Ave.
Springfield, IL 62701
(217) 782-2035
Contact an Arlington Heights Criminal Defense Attorney Today
If you or your loved one has been arrested in Arlington Heights for any alleged criminal offense, do not wait to contact Mitchell S. Sexner & Associates LLC. Our firm is committed to helping you achieve the most favorable possible outcome on your case.
We have more than 30 years of experience and have helped more than 20,000 clients to date. Call (312) 644-0444 or contact us online to receive a free consultation.