Waukegan Criminal Defense Lawyers
Were you arrested and charged with a crime in Waukegan or anywhere in Lake County? Are you under investigation for a potential criminal offense? If so, turn to an experienced Waukegan criminal defense lawyer for the aggressive representation you need and deserve. 
The Waukegan criminal defense lawyers at Mitchell S. Sexner & Associates LLC have spent more than 30 years defending those accused of crimes in Illinois. Regardless of your alleged offense, we'll be ready to protect your rights and fight for the best possible outcome. We are available 24/7 to take your call and an attorney will be able to answer your questions as soon as possible, so call (800) 996-4824 or visit our contact page for a free consultation.
Do You Really Need a Criminal Defense Lawyer?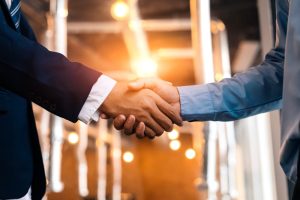 If you're charged with a criminal or traffic offense that carries the possibility of jail, then yes. Even if you have been arrested for a seemingly "minor" offense, you should discuss your situation with a professional who understands the criminal justice system. Even minor crimes can have a significant impact on your rights, finances, and livelihood. A lawyer can help ensure that your rights and interests are protected and will work to get the charges against you reduced or dropped altogether.
Why Hire Our Waukegan Criminal Defense Attorneys
Not every attorney has the right skills, experience, or resources to handle criminal cases. Here are a few reasons why you should hire Mitchell S. Sexner & Associates LLC for your case:
Since our founding in 1990, we have successfully represented more than 20,000 clients accused of a wide range of offenses in Illinois
Our team is comprised of lifelong defense lawyers and former government attorneys who have spent their careers handling criminal cases on both sides of the aisle
Our criminal defense lawyers have earned numerous awards for their exceptional representation, including being chosen for inclusion on the Top 100 Trial Lawyers ranking from the National Trial lawyers.
We give every case the dedication it deserves and treat all our clients with the utmost respect and compassion.
We keep our clients in the loop throughout their case, including weekly status calls
We try to make sure that money isn't an obstacle to hiring us. We offer flat fee representation for some cases and affordable payment plans

 
Criminal Cases Our Firm Handles in Waukegan
Our Waukegan criminal defense attorneys have handled all kinds of cases, including:
What to Do if You Are Accused of a Crime in Waukegan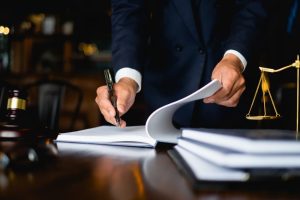 Anything you say or do after being arrested could impact your case, so it is important that you do everything you can to protect yourself. Here are the key steps to take after you have been arrested or accused of a crime:
Keep quiet – Anything you say to the police, no matter how mundane or seemingly inconsequential, can come back to haunt you. Do not say anything to police or prosecutors without an attorney present.
Be respectful – The last thing you need on top of whatever charges you are already facing is to be accused of resisting arrest or obstructing an investigation. While you should not answer questions from police, do not fight back when you are being arrested, taunt them, or insult them.
Contact a lawyer immediately – You will be facing intense pressure from police and prosecutors from the moment you are under arrest. To protect yourself from this pressure and make sure that your rights are upheld, you need a lawyer's help as soon as possible.
Do not assume you will be found guilty – Remember, you are innocent until proven guilty in court. Just because police have evidence to arrest you does not mean that you will be found guilty of your alleged offense. Police routinely overreach in their investigations, they may have arrested the wrong person, or they may have illegally obtained evidence against you. Do not accept any plea deals or take any other significant steps after being arrested until you have spoken to an attorney.
Recent Victories for Our Clients
The best way to judge any law firm is by its results, and here are a few of the recent victories we have obtained for our clients:
Drug DUI with injuries – Our client was found not guilty at trial
Felony theft – Our client was found not guilty at trial
Unlawful use of a weapon – All charges against our client was dismissed after critical evidence was suppressed prior to trial
Battery and resisting arrest – Our client was found not guilty after a bench trial
Felony marijuana possession – All charges against our client were dismissed after filing a Motion to Suppress and Quash Arrest
Contact a Waukegan Criminal Defense Lawyer Today
An experienced criminal defense attorney will be an essential ally if you have been accused of a crime in Waukegan. Contact Mitchell S. Sexner & Associates LLC today by calling (800) 996-4824 or visiting our contact page for a free case review.