Chicago Traffic Violation Lawyer
If you have a ticket, you need a Chicago traffic ticket attorney today. A traffic citation may not seem like much, but they can cause your insurance rates to rise, fines to be imposed, and even jail time in some circumstances. Even something as seemingly harmless as a speeding ticket can have serious repercussions on your driving record. The experienced team at Sexner & Associates LLC can help.
We have been helping Chicagoans and people in the metropolitan Chicago area for almost 30 years. Since our founding in 1990, Sexner & Associates LLC has handled thousands of cases here and throughout Illinois.
Examples of traffic violations we can help you with include:
When you call us, you know that you are talking to an experienced traffic violation and speeding ticket law firm. Call today for a free consultation at (800) 996-4824.
Do You Have to Drive on a Road to Get a Traffic Ticket?
Not all violations under the vehicle code require the driver to be on a street, and some relate to the use of motor vehicles in areas that are not even considered "public." These types of tickets can often be successfully prosecuted against you in court as long as the offense is alleged to have occurred within the State of Illinois.
The most common offense that doesn't need to be on a public road is Driving Under the Influence (DUI). It is unlawful to be operating or in actual physical control of an automobile anywhere within the State of Illinois while intoxicated. This includes your own land or place where you live or stay.
In fact, in Illinois, you don't even have to be actually driving an automobile to be charged with a DUI. You only need only be in "actual physical control." Generally, this means being inside the automobile with the ignition keys accessible, so that you could simply start up the car and drive at any moment.As a matter of fact, there are even instances where a driver might be considered "in actual physical control of a car" when not even inside, depending on circumstantial evidence (such as when the car is in a ditch, and a lone person is walking away with all appearances that he or she must have driven the car into the ditch).
Believe it or not, you can be charged with a DUI for being drunk while sleeping in the backseat of your car (which is not even running) when it's parked on the front lawn of your own house. Strange, but true.
There are other traffic offenses in the code that do not require being on a public road, mostly related to vehicle registration violations and possession of unassigned or incomplete title certification.
Serving Clients in Chicago and Across Illinois
Contact Us
Who Will Be the Prosecutor on My Traffic Violation?
When you've been charged with a traffic violation, the prosecutor (who is the government attorney trying to punish you in court) may be either the State's Attorney's Office for that county or a local prosecutor. The State's Attorney is usually the prosecutor and usually prosecutes all serious criminal and traffic cases, but not always.
Some cities like Chicago have what is called "home rule," which allows for the local governmental authority to prosecute such matters themselves with their own "local prosecutor" and with their own book of laws called "local ordinances" as an "ordinance violation." But it also gives them the option to charge you under provisions of the Illinois Vehicle Code.
Some believe that a factor in deciding whether to prosecute locally is revenue production, as local jurisdictions collect a greater percentage of fines imposed under their own laws than under state law.
However, there are some limitations. For example, if a person has been arrested for what would be his third or subsequent DUI offense, before a local authority can charge it as a misdemeanor ordinance violation, they must obtain a release from the State's Attorney's Office. This is because a third or subsequent DUI under Illinois Vehicle Code provisions maybe a Class 2 felony or higher, punishable by "imprisonment" with mandatory periods of incarceration.
Municipalities may not bring felony charges by way of a local ordinance; they may only charge petty and misdemeanor offenses in that manner. Therefore, a local authority may not charge what might otherwise be a felony DUI as a local misdemeanor without the consent of the State's Attorney's Office.
Municipalities, the state, or any other authority is going to have an attorney on their team. The best way you can defend yourself is with the help of an experienced Chicago traffic ticket defense lawyer.
What Are Penalties for Traffic Violations?
Among the various types of traffic violations that can be brought, there are petty offenses, misdemeanors, and felonies.
Petty offenses are only punishable by a fine and no period of incarceration may be imposed.
Misdemeanors can be punished by a period of jail time up to 364 days in jail for a Class A misdemeanor, six months for a Class B, or 30 days for a Class C. They are also punishable with periods of probation, conditional discharge, or court supervision, all of which might include fines, court costs, assessments, community service, traffic school, risk assessments, education, counseling, attendance at a victim impact panel, and more.
Felonies are punishable by a period of imprisonment in an Illinois Department of Corrections prison facility for a period of one to three years for a Class 4 and up to six to 30 years for a Class X felony.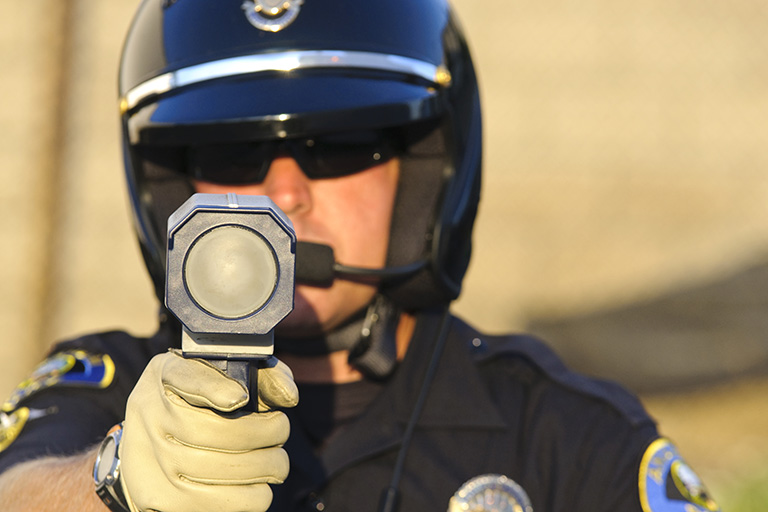 Other than Class X felonies and certain offenses designated as "non-probationable" (multiple-offense DUI, for example), felonies may also be sentenced to probation or conditional discharge with similar conditions. Felonies are never eligible for court supervision.
Supervision is a disposition allowed for most traffic violations and does not constitute a conviction that appears on one's public driving record. Under Illinois law, a motorist is eligible to receive supervision for up to two separate moving violations within a 12-month period, but after that, a third or subsequent moving violation would require a mandatory conviction.
In the case of people who possess a Commercial Driver's License (CDL), any conviction on a moving violation that resulted in fines, court costs, community service, or other penalties constitutes a "conviction" that appears on their public records, even where they received court supervision and even when they were off-duty, driving a standard automobile.
Violated Chicago state traffic laws? Call our office at (312) 644-0444 or reach out to us online for representation in Chicago.
Contact Us
Non-Legal Penalties for Traffic Violations
Different traffic violations have different effects on your insurance policy. In a study of 490,000 insurance quotes, a study found the following data:
Reckless Driving 22% increase in rate
DUI (first offense) 19% increase in rate
Driving without a license/permit 18% increase in rate
Careless driving 16% increase in rate
Speeding in general 13% increase in rate
Speeding more than 30 MPH over the speed limit 15% increase in rate
Speeding between 15 and 29 MPH over the speed limit 13% increase in rate
Speeding between 1 and 14 MPH over the speed limit 11% increase in rate
Failure to stop 15% increase in rate
Improper turn 14% increase in rate
Improper passing 14% increase in rate
Tailgating 13% increase in rate
Failure to yield 9% increase in rate
No car insurance 6% increase in rate
Seat belt infractions 3% increase in rate
You should keep in mind that this is a national average. The exact rate at which your insurance rate may change is up to your insurance carrier.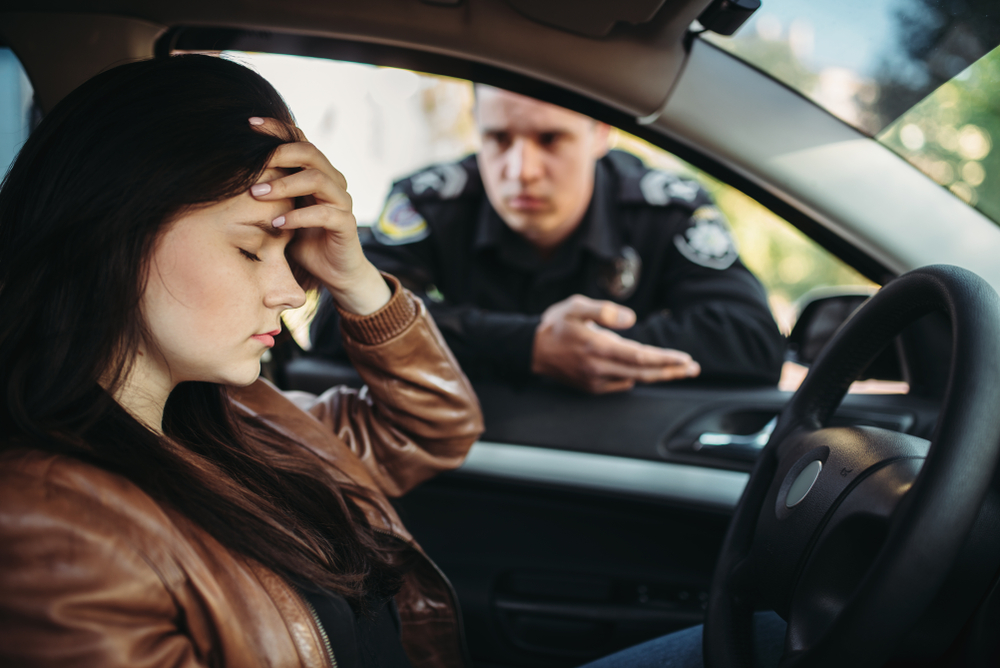 If you have been successfully convicted of a traffic violation, there is a very good chance that your insurance rate is going to go up. These numbers reflect an increase in the annual rate. That means that you will be paying much more over time. If you drive safely after the ticket, it is possible that you may see your rates go down again. This takes time, however.
When you rent an apartment, it is likely that the landlord will do a background check. While it may not cause your application to be rejected, a serious traffic violation may show up. A reckless driving charge is going to stick out. Hiring a traffic violation law firm puts you in a better position down the road.
Many careers also do background checks. Employers want an employee who is stable and reliable. A DUI charge or a negligent driving conviction could set you back. In today's ruthlessly competitive job market, a clean record goes a long way. Fighting the judicial system on your own can be difficult, to say the least. An experienced Chicago traffic violation lawyer can help you when you are facing a negative mark on your record.
Michael Sexner & Associates LLC. Get Results Contact us today.
Contact Us
How Do Equipment Violations and Moving Violations Differ?
When referring to petty offenses, there are basically two types: moving violations and equipment violations. Moving violations involve the actual operation of (or "physical control of" in the case of DUI and Driving While License Suspended or Revoked cases) a motor vehicle.
A conviction for a moving violation will be entered onto one's public driving record for insurance companies and potential employers to see. For persons under the age of 21, two separate moving violation convictions committed within 24 months of each other will result in a suspension of driving privileges for anywhere from three to 12 months.
If the violations were severe enough, a revocation of privileges for a minimum of 12 months might occur. For those over the age of 21, it takes three separate convictions within a 12-month period to achieve the same suspension or revocation.
Equipment violations involve a violation of equipment requirements on vehicles being owned and operated in Illinois, such as having broken windshields, unsafe tires, non-working headlights and taillights, improper registration, and so on.
Failure to wear a seatbelt is an equipment violation. The great benefit of receiving an equipment violation instead of a moving violation is that a conviction, or even two or three such convictions, will not ordinarily cause any suspension or revocation.
Operating an automobile while using a hand-held cellular device, on the other hand, is a moving violation. Another example of a moving violation is driving with an open alcohol container in the "passenger compartment" of a vehicle. In instances where a driver is not eligible for supervision on a moving violation or where the driver possesses a CDL, it is infinitely preferable to seek a disposition on an equipment violation, even for a conviction and heavier fine, than to take the conviction on a moving violation.
As for felony and misdemeanor violations, they all have a profound effect on one's driving privileges, typically a suspension or revocation of those privileges.
If you have any questions about this, it may be a good idea to talk to a Chicago traffic ticket attorney today. They will be able to provide you with the information that you need concerning the consequences of your actions.
Hire an experienced Chicago traffic violation Attorney
Contact Us
Get Top-Rated Legal Assistance from a Chicago Traffic Violation Lawyer
Whether a law enforcement officer charged you with a petty offense, misdemeanor, or felony, the Chicago traffic violation defense attorneys at Sexner & Associates LLC have the knowledge, experience, and determination to aggressively defend your case. Even where the evidence against you appears to be strong, our traffic ticket lawyers will look into all of the underlying facts to determine whether a defense exists.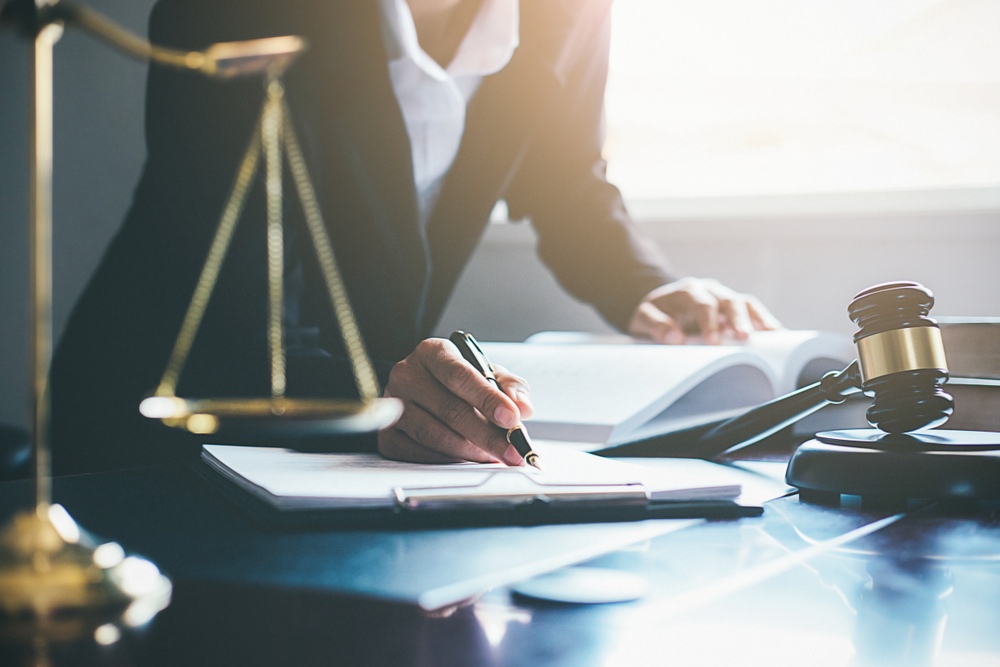 Perhaps the police lacked sufficient "probable cause" to stop or arrest you. Perhaps the unlawful stop or arrest led to the discovery of evidence that the State will seek to use against you. In those instances, we will pursue a motion to suppress to bar anything and everything obtained in violation of your rights.
In other instances, the prosecution's case may have gaps that allow for reasonable doubt. In those instances, our lawyers will aggressively defend you at a trial on the merits. Even in cases that appear to be "unwinnable," our lawyers have a track record of obtaining the best possible results for our clients.
We believe in the personal touch. No case is too big or too small for us. Many people think that a traffic ticket is too unimportant, or that they cannot fight it. Neither of these is true. When you call us, we listen closely. Our team of traffic ticket defense attorneys are with you every step of the way.
So if you are charged with a traffic violation or any other criminal matter, call the Chicago criminal defense lawyers at Sexner & Associates LLC. We are available 24 hours a day, seven days a week at (800) 996-4824.
We offer a free initial consultation, and with offices located in Chicago and Arlington Heights a confidential, no-obligation appointment is just one phone call away. Call a traffic ticket lawyer at Sexner & Associates, LLC today.
Related Information