Long Grove Criminal Defense Attorney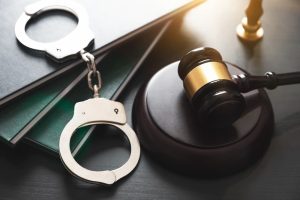 Long Grove, Illinois, is a lovely place to call home. As Illinois' first historical town, Long Grove is known for its year-round festivals, events, and celebrations. Some of these seasonal festivals include Strawberry Fest, Halloween Town, Apple Fest, Irish Days, Vintage Days, Valentine's Day, The Easter Egg Hunt, and the Craft Beer Festival. As you can tell, there is an abundance of things to do and ways to celebrate nearly every week in Long Grove, Illinois.
And in between the celebrations, Long Grove has a perfect blend of shops, restaurants, entertainment, and lush green areas. If you want to wind down, visit Deerpath Park, Heron Creek, Willow Stream Park, or the Century Park Arboretum to take in nature and rest and relax.
As nice as the setting is in Long Grove, life can still present its challenges. If you've been arrested for or charged with a criminal offense, call the experienced attorneys at Mitchell S. Sexner & Associates LLC today. We have over 30 years of experience representing those who face criminal charges and are ready to help you ensure your rights are preserved.
The Cases We Handle
The criminal defense attorneys of Mitchell S. Sexner & Associates LLC are trained to handle all types of criminal defenses. If you have been charged with a criminal offense ranging from a misdemeanor such as retail theft to serious a serious felony charge like murder, our attorneys are prepared to represent you. Here are some of the cases we handle.
These are just some of the criminal charges our experienced lawyers are prepared to help you navigate. If you are facing any sort of criminal charges, call us today at (312) 644-0444.
The Criminal Defense Process
The criminal defense process is often lengthy and complicated. In order to navigate it confidently, you'll want an attorney at your side. The attorneys of Mitchell S. Sexner & Associates LLC are experienced in handling all types of criminal charges and know the law inside and out. Our attorneys will ensure that your rights are protected.
The criminal defense process in Illinois follows 12 steps, briefly outlined below.
Investigation – Every criminal charge is investigated. This investigation could be brief, for example, if a police officer witnesses a battery, or a vehicle running a red light, while other times the investigation process could be lengthy.
Warrant – Sometimes, an arrest will occur at the scene of the crime itself. Other times, when the accused is not present or the investigation has taken several months, a warrant for an arrest must be issued.
Arrest – Once the warrant is issued, the arrest will be made.
Processing – After being arrested, the accused will be transported to a police station or department. Here, they will provide identification, such as name, address, and phone number, as well as their fingerprints. They will also have a 'mugshot' taken.
Bond – Unless the charges are extremely violent, such as murder, a bail amount will be set. The judge typically sets the bail at the same time the warrant is issued. This bond can range from zero dollars to millions of dollars, depending on the circumstances. Once the bail is met, the accused will be released from jail and given a date to appear in court.
Preliminary Hearing/Indictment – If the charges are classified as a felony, there is an extra step in the criminal defense process. A grand jury of community members will decide if there is probable cause to believe that a crime was committed based on testimony from a police officer. If the jury decides that probable cause exists, the case will proceed.
Arraignment – An arraignment is when the accused will have the charges read aloud to them by a judge. Most choose to waive this right, but no matter what criminal offense you are accused of, you have the right to hear the charges against you read aloud.
Discovery – If you are accused of a criminal offense, you have a right to know what evidence the police have against you, as well as any evidence they have that proves your innocence. Your attorney will request this information and use it to prepare the next step in the process.
Negotiation – Then, negotiations take place between the prosecutor and the defense attorney. No matter how long, detailed or lengthy negotiations are however, the accused does not need to accept the terms until they choose to do so.
Motions– Motions are often put forth by the defense attorney to enhance the chances of success and fairness of the trial. For example, if evidence was obtained by the police unlawfully, a defense attorney may file a motion to throw this evidence out so it cannot be used in the case against the accused.
Trial – If an agreement was not reached in the negotiations, a defendant may decide that a trial is necessary. A trial may be a bench trial (in which a judge alone decides the outcome) or a jury trial (in which 12 community members decide the verdict).
Sentencing – If found not guilty, the accused is immediately released and their bond refunded. If not, a judge will decide what and how much punishment the guilty party will receive.
This was merely an overview of the steps of the criminal defense process in Illinois as they relate to charges growing out of Long Grove, Illinois. If you are facing criminal charges, we know that you want them dismissed if at all possible. You don't have to go through this alone. What you need is someone to walk you through the legal process and ensure that everything possible is being done to protect you and to potentially reduce your punishment.
Why Choose Us
There are plenty of qualified criminal defense lawyers in the Long Grove area. Maybe your friend knows one, or you saw the name of a firm after doing a quick Google search. How do you know who to call? After all, choosing the right firm matters. You want an attorney with a proven track record who will work hard on your case and tell you the truth.
Since 1990, the attorneys of Mitchell S. Sexner & Associates LLC have helped thousands of people just like you. We are the 'real deal.' Here are a few of our qualifications:
Our legal team includes former prosecutors and tenured defense attorneys who have built their careers handling criminal defense cases.
Many of our lawyers have decades of experience and have handled thousands of cases.
We have received numerous awards for excellence and customer service since our firm opened in 1990.
We have over 20,000 satisfied clients and well over 500 five-star reviews from the community.
We believe in reasonable payment plans and weekly updates to keep you current and involved in your defense.
Every member of our team leads with compassion, understanding, and empathy.
Our core strategies are straight talk, hard work, and team effort.
Want to know about our results? We have an entire page on our website dedicated to them. But here are a few:
Criminal Trespassing: Charges Thrown Out. Our client, already out on felony bail, was accused of trespassing on state land. Our experienced attorney got all the charges thrown out.
Possession With Intent to Deliver: Charges Dropped. Our attorney got all charges for a client dropped after filing a motion to suppress evidence-based on improper police testimony.
Battery Trial: Not Guilty. Despite having four witnesses testify that they saw our client attacking victims, our client was found not guilty on all charges.
Call Us Today
Facing criminal charges? Call the experienced lawyers of Mitchell S. Sexner & Associates LLC at (312) 644-0444 today. We are here to help you through the complex legal system and make sure your rights are protected. Don't go it alone when help is just a call away.