Elgin Criminal Defense Attorneys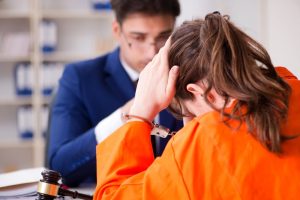 If you have been arrested or charged with a crime in Elgin, Illinois, you want an experienced and compassionate legal team to fight for your rights. Call the offices of Mitchell S. Sexner & Associates LLC for a free case evaluation to discuss your legal options.
The consequence of any arrest can have lifelong complications. An arrest or criminal charge can affect your employment, your ability to rent an apartment, and your relationships. We understand that it can be concerning knowing that you might under some circumstances face going to prison if convicted.
If this is the first time that you have been arrested or had any interaction with the Illinois legal system, you likely have many questions. If you have encountered Illinois law enforcement before, you may have a good idea of what comes next. In either case, you have every reason to be concerned about your future.
It is important to remain calm and know that help is just a phone call away. The legal team at Mitchell S. Sexner & Associates LLC can provide you with a superior defense. The sooner you can contact us for your free consultation, the better the odds of avoiding serious legal difficulties.
Get effective representation. Call (312) 644-0444 now.
We Know that Results Matter
When you are facing criminal charges, you want a group of experienced legal professionals who are willing to go the extra mile to learn the details of your case and put on an aggressive defense. With just a quick Google search, you'll find hundreds of qualified attorneys in your area. How do you decide whether we should be your Elgin, Illinois criminal defense attorneys?
It's important to know that any attorney can call themselves experienced, even those who have little to no relevant history. This is why we publish many of our results so that you can evaluate how well we have defended others in the past, although past performance is not always indicative of future results. If your case is important to you, then you're looking for the best representation you can find. These are some more of the reasons you may want Mitchell S. Sexner & Associates LLC on your side:
Our legal team includes former prosecutors and life-long defense attorneys who have spent their careers handling traffic and criminal cases
On average, our lawyers have many years of experience and have handled thousands of criminal and traffic cases
Each lawyer on our team has successfully defended clients in Chicago, Cook County, and other Illinois counties
Each case is handled with a superior level of understanding, dedication, and compassion
The attorneys on our team have won numerous awards for excellence since first opening in 1990
You'll be well-represented with a competitive fee, and we offer reasonable, flexible payment plans
You'll generally be called each week with a status update in order to maintain open lines of communication with you
Our team has represented over 20,000 highly satisfied people from 44 states across the U.S.
We have over 650 five-star reviews on Google
Our team has another distinct legal advantage. Mr. Sexner was a former Assistant State's Attorney, responsible for vigorously prosecuting criminal cases. He brings his experience and dedication to the law to effectively lead our legal team and represent his clients.
We recognize that nothing beats hard work. To get you the best outcome possible, the legal team works hard between court dates as well as in court. We strive to understand the details of your case, and we can do so in some circumstances by contacting potential witnesses, seeing the crime scene in the Chicago area, and of course, engaging in ongoing negotiations with the prosecutor.
Cases We Handle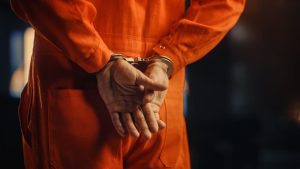 If you were arrested or charged with a criminal offense, you want the best defense possible. The team at Mitchell S. Sexner & Associates LLC have represented people who have been charged with a variety of criminal offenses, including:
Criminal Defense Process
We understand that no two situations are the same, and we are ready to uncover the details of your case. Despite the individuality of each case, most criminal cases follow a 12-step process.
Investigation: Every Elgin, Illinois criminal case will start with an investigation. This can take minutes or months to complete, depending on the crime. It may involve one police officer or multiple investigators.
Warrant: Once law enforcement has determined there is "probable cause" that a crime was committed, and they believe they have identified the individual who is responsible, they will sometimes request a warrant from a judge. When the warrant is issued, the judge typically sets the bail amount.
Arrest: An arrest may happen immediately, at the time of the crime, or after a warrant has been issued. After an arrest, the offender is typically taken to the police station for processing.
Processing: This process is also called "booking." A photograph and fingerprints will be taken. The fingerprints will be used to check for a criminal background and any outstanding warrants.
Bond: Except in serious cases, such as capital murder, offenders are entitled to reasonable bail. Depending on the charge, the bond may not require any money.
Preliminary Hearing and Indictment:If a person is charged with a felony, there is another step in the process. This gives the prosecuting attorney the choice of moving forward by seeking an indictment or requesting a preliminary hearing. If the prosecutor seeks an indictment, they will present your case before a Grand Jury, who decides whether the crime was committed. In a preliminary hearing, the judge decides whether there is probable cause that a crime was committed by the charged person.
Arraignment: This is a court date where the defendant hears the charges read and the judge asks the defendant how they plead: guilty or not guilty.
Discovery: Everyone accused of a crime is entitled to see the evidence that has been gathered to convict them. The police are also mandated to provide evidence, if they have any, that proves the defendant's innocence. The material can include police reports, body cam video, witness statements, and computer records.
Negotiations: Once your defense attorney has the evidence from the prosecutor, they are in a position to negotiate with the State's Attorney. Your attorney may be able to negotiate a lesser charge, or even get the charges dropped.
Motions: Your criminal defense attorney may file motions with the court asking the judge to take certain actions. For example, your attorney may file a motion to suppress evidence or reduce bail. The judge must rule on each motion.
Trial: If the negotiations are not fruitful, the trial may go ahead. During the proceeding, the prosecutor presents their evidence to the court against the defendant, and the defense lawyers present their arguments in favor of the defendant.
Sentencing: At the end of the trial, the defendant is found "guilty" or "not guilty." If the defendant is found guilty, they are sentenced. This is the final decision about punishment for the crime. The judge determines the sentence based on several factors, including any past criminal background, the severity of the crime, if someone was injured, and if it was a violent crime. If the verdict is "not guilty," the defendant is free to go.
Call Mitchell S. Sexner & Associates LLC Today for a Free Consultation
If you have been arrested or charged with a criminal offense, you want experienced and compassionate attorneys to protect your rights in the legal system. Call Mitchell S. Sexner & Associates LLC at (312) 644-0444 for aggressive representation from experienced criminal defense attorneys who have a history of success. Call or contact us online to schedule your free consultation.