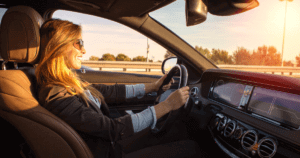 The laws of the United States generally treat driving under the influence (DUI) with severity and Illinois is no exception. Even a first-time DUI offense can result in the arrestee receiving various legal punishment. Administrative penalties may likely include a suspension or even revocation of your driver's license which may keep you off the road for a long time. Losing the ability to drive can interfere with your ability to live normally. Luckily, a skilled lawyer may be able to help you get your license restored under certain circumstances. Here are two of those potential procedures.
Rescinding a Summary Suspension
In most areas of the law, you are considered innocent until proven guilty. However, the Statutory Summary Suspension associated with DUI charges in Illinois is different. Following a DUI arrest, your driver's license is automatically suspended at 46 days if you either refused chemical testing or that chemical testing (blood, breath, urine) disclosed readings higher than allowed. After a certain amount of time (six months, one year or three years), the suspension then ends and your license is generally eligible to be restored upon payment of a reinstatement fee.
Illinois Statutes 5/6-208.1 states that arrestees with previous DUI related offenses in the last five years receive a longer length of summary suspension than first-timers. It also states that refusing testing to determine the presence of drugs/alcohol means a longer suspension period than for those who agree to take the chemical testing. So, depending upon these factors, your license suspension will typically last between six months and three years.
But a person who receives a statutory summary suspension does not have to allow this to happen and may attempt to eliminate (rescind) this suspension and to restore his or her license. According to Illinois Statutes 5/2-118.1, a lawyer may help by immediately requesting a hearing to rescind the suspension and restore their right to drive. This request must be filed within 90 days of the arrest, so your legal defense team needs to act quickly.
Getting a Revoked License Reinstated
All the above information applies to the effects relating to DUI chemical testing, but the fall-out from a conviction is a different matter. As explained in Illinois Statutes 5/6-205, if a court rules that a defendant is guilty of DUI, the Secretary of State will immediately revoke the defendant's "license, permit, or driving privileges."
If the defendant's driving privileges have not been revoked for life - something that can happen after many DUI convictions - the defendant may be able to get them restored. However, the client may have to wait a certain amount of time to apply for relief from the Secretary of State. Just like with a suspension, the minimum wait time to apply for full reinstatement may be extended depending on many factors and the period of time that a DUI offender will remain without driving privileges may vary greatly from person to person.
Unlike with a suspension, restoration after a revocation is not usually quick or easy. Anyone looking to get their license reinstated will need to apply for a hearing from the Department of Administrative Hearings. There are two types of hearings:
Informal hearings are an option for most first-time offenders. Certain Driver Services facilities around the state allow people to walk in without the need for an application or appointment and visit a hearing officer.
Formal hearings are required for those with more than one DUI related loss of driving privileges in their background. To receive a formal hearing, one must submit a formal request and pay a fee to set up the formal hearing.
The defendant may stand alone during the hearing if they desire, but the assistance of an attorney is highly suggested.  The prosecutor or hearing officer representing the Secretary of State will typically ask dozens of personal questions about the petitioner's alcohol/drug history, the events of the arrest(s) and such. The chances for a petitioner to drive once again rests heavily on the responses given to these questions and the assistance of an experienced SOS Hearing attorney can be very valuable in this regard. That is why the defendant is entitled to have a lawyer represent them during an informal hearing or a license revocation hearing. If the Secretary of State chooses not to give driving relief, the lawyer may also assist the petitioner in appealing the decision.
Contact Experienced DUI Lawyers in Chicago
A knowledgeable lawyer can do so much more than just assist you in getting your license restored. They can also defend you in court, make sure that your rights are being protected, and advocate in your favor. If you face DUI charges, contact the accomplished Chicago attorneys at Mitchell S. Sexner & Associates LLC. Our legal team can assist in keeping you out of jail and helping you remain behind the wheel. For more information and a free consultation, contact us today at (312) 644-0444.