What Punishments are There for a First Time DUI Offense?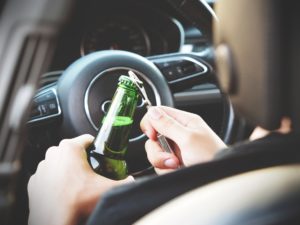 According to the Alliance Against Intoxicated Motorists and the Illinois State Police, there were 5,619 arrests for DUI in 2016. Chicago Police reported 2,592 arrests themselves. In the Chicago metropolitan area, Elgin ranks third in terms of sheer number of DUI arrests, with 365.
That means that there was a DUI arrest in Elgin, on average, every single day.
As Chicago DUI lawyers, we want to help you understand the consequences of a DUI conviction. The easiest way to avoid any problems with DUI is to not drink and drive. If you have knocked back a few, it may be a good idea to hand your keys to someone else.
Punishments for DUI
There are a few possible punishments for DUI, depending on the circumstances of your case. A few factors determine your sentence, even for first time DUI cases.
In Illinois, DUI is considered to be a Class A misdemeanor offense. This is means it is a criminal offense. Theoretically, a guilty verdict could come with up to one year of prison, but in practice, most first-time offenders receive no jail time.
In addition, there is usually a fine. These fines do not include court costs, nor do they cover additional stipulations of the sentence such as alcohol awareness classes or reinstatement process costs.
Should you be convicted of DUI again, your first DUI will become a factor when it comes to punishment. There is no limit to the 'look back' period. If you were first convicted of DUI in 2006, it will be brought up in court in 2029.
There are administrative penalties as well. A first DUI does not always lead to a suspended or revoked license. Many people believe that this is true, but a suspended license does not happen every time. When a license is suspended, however, generally it is for 6 months. There are some circumstances when a license suspension lasts for a whole year or up to 3 years.
Alcohol awareness classes were mentioned above, but we did not explore what they really are. These are courses that provide counseling, facts, and general education on what alcohol abuse can do to you. Those who plead guilty or are found guilty will have to pay for them, and regularly attend them. There is usually a test at the end and additional requirements will need to be met to help reinstate your license.
While this is not necessarily a punishment handed down by the judiciary, those who were found guilty of DUI may find it difficult to rent an apartment, find employment, or get approved for a loan. Employers and landlords often check to see if potential workers or renters have had legal issues, and are less likely to engage with people who were convicted of DUI.
More Serious Punishments for More Serious Crimes
Those punishments are for people who were caught drinking and driving without hitting anything or anyone. There are circumstances where drunk driving punishments become more severe.
In certain instances, the penalties depend on the passengers. The driver of a school bus, a taxi or a car where a person under the age of 16 is a passenger will see harsher penalties. Someone who drives drunk without insurance, a legitimate driver's license, or has a suspended license will also see more stringent punishments.
Consequences become harsher when the driver was drunk and commits a hit and run.
In Illinois, there is Aggravated DUI. That is a felony punishable by more than a year in the penitentiary. Fines and jail time become far more extensive. This includes when a drunk driver hits someone, and causes severe bodily injury, or death. Some who were convicted of Aggravated DUI have spent a decade or more in jail.
If you are in trouble for DUI, call Mitchell Sexner. He is an experienced, resourceful, and personable lawyer. Contact us today.