Clarendon Hills Criminal Defense Attorneys
You have been arrested and charged with committing a crime. Understandably, you are deeply concerned about what is going to happen to you. What should you do? Worrying and waiting for the legal ball to drop won't get you anywhere. Whether you have been arrested for a misdemeanor or a felony offense, you have the right to obtain legal representation. Criminal law is complicated, and you probably don't know how much trouble might come your way if you fail to take action immediately.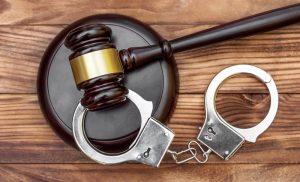 There are varying degrees of penalties a prosecutor may seek to impose for your charges. Depending on the type and degree of the offense, these may include jail time, fines, and supervision or probation. You could also end up with a permanent record of your actions. It is important to obtain the services of an attorney who is knowledgeable and experienced in defending clients against criminal charges. The friendly lawyer down the street may be good at preparing wills, but you need a legal team who goes on the offensive while diligently preparing your case.
Since 1990, the lawyers at Mitchell S. Sexner & Associates LLC have defended 20,000-plus clients in the Chicagoland area. They handle all types of cases, from traffic violations to felonies. They use a three-level approach for every case they take on. The first step is giving you our honest opinion of your case and your chances for success. When you provide us with the facts of your case, we will tell you up-front what we believe your outcome is likely to be. Second, you benefit from the services of not just one lawyer but from the efforts of the firm's entire staff. Third, our team works tirelessly throughout the process to keep you up to date on all relevant developments regarding your case.
Even if your offense is a low-level misdemeanor, our legal team will work as relentlessly for you as we do for those arrested for a felony. Every case is treated as a top priority because our lawyers are 100 percent determined to protect the rights of every client. This makes Mitchell S. Sexner & Associates LLC stand out from attorneys who prefer to deal only with high-profile cases. --And because our attorneys keep in contact with you throughout the process, you will always know what is developing. Contact Mitchell S. Sexner & Associates LLC at (312) 644-0444, chat online, or fill out our contact form for a free consultation.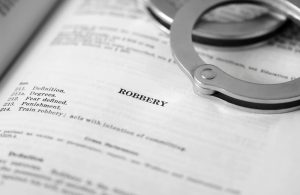 A criminal defense attorney's main function is to ensure that their client's rights are upheld, no matter what the offense is. You need an attorney who has represented clients in a wide variety of cases and who knows how to work through the many details involved in preparing a criminal defense case. Beginning with the first consultation, Mitchell S. Sexner & Associates LLC vigorously represents clients on cases that include the following types of charges:
These include the general categories of cases that our firm regularly contends with. There is an extensive list of other charges that our attorneys handle on a regular basis for people just like you.
Why Choose the Clarendon Hills Criminal Defense Attorneys of Mitchell S. Sexner & Associates LLC?
It is no surprise that the legal team at Mitchell S. Sexner & Associates LLC has successfully handled cases for tens of thousands of individuals since our founding over 30 years ago. Our attorneys are all experienced in litigation, and their mission is to help clients achieve the best outcomes. We have helped many clients to stay out of jail, avoid being convicted, and end up with an unblemished record.
Our excellent track record has earned the firm an impressive list of honors and citations. Mitchell S. Sexner has achieved the top peer rating, AV Preeminent, for legal excellence. Other listings for the team include Best Attorneys of America and Nation's Top One Percent of lawyers. But awards and honors are only part of our success story. Since every case is different, our attorneys dedicate themselves to using the most effective legal strategies for each case. There is no one-size-fits-all when a client's future is at stake.
Contact Our Clarendon Hills Criminal Defense Attorneys Today
You have been arrested for a criminal offense. You are fearful for your well-being and your reputation, not only for yourself but for your loved ones as well. Act now to access the very best attorneys available to help you through your ordeal. Contact a firm that has maintained a top reputation for successfully handling criminal defense cases since 1990.
The compassionate and highly knowledgeable attorneys at Mitchell S. Sexner & Associates LLC are just a phone call away at (312) 644-0444. Or fill out our contact form and get the ball rolling with a free consultation. Our team will work tirelessly to ensure that your rights are upheld, regardless of the charges.