What to Do If You're Arrested For a DUI on Labor Day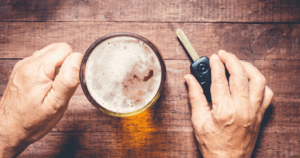 When people hear that Labor Day is approaching, many may think about the long three-day weekend, heading out of town, and nighttime partying. As a result of this reputation, the holiday is often associated with auto accidents caused by drunk driving, and Illinois law enforcement is therefore typically more active than usual in patrolling the roads and checking people's blood-alcohol concentration (BAC). You should never have a BAC above 0.08% when you are driving. But if you make the serious mistake of driving with such a high BAC and then get caught, you may need to know how to handle driving under the influence (DUI) charges. Here is some basic guidance about what to do if you are arrested for a DUI on Labor Day - or, for that matter, on any day.
Knowing Your Rights
If you are arrested for a DUI, you still have the same rights as any other citizen under the laws of the United States. That includes the right to remain silent, as provided by the Fifth Amendment to the Constitution. Even if police officers try to pressure you with questions and accusations, you may freely exercise this right until you have an opportunity to speak to your own attorney and discuss your best course of action.
Probable cause is an important concept of law that relates to everyone, and it applies whether you are in your home as well as when you are on the road. It basically means that police officers cannot merely choose to search your person or your car without your consent - unless they observe something that a judge will later agree would have led a reasonable person to believe that a crime was being or had been committed. Police are also not supposed to arrest anyone without proper evidence.
Cops always need a reason to pull you over. They will later have to explain exactly why they did so, whether you were doing anything illegal or questionable, and why they suspected you of being intoxicated or committing any other crime. If it appears that the police lacked probable cause when making the stop, your lawyer can later file a motion alleging lack of probable cause and attempt to have the case thrown out.
In Illinois, there is a law referred to as the Statutory Summary Suspension Law which relates to a driver who is stopped under suspicion of DUI. It basically says that if a police officer has probable cause to believe that the driver is drunk or high while in actual physical control of a vehicle on a roadway, the driver must give blood, breath or urine for testing.  If he or she does not, a suspension will occur. Your lawyer can file a petition to challenge such a statutory summary suspension or assist you in getting permission to drive during this period.
Dealing With License Suspension
When you are placed under arrest, the police officer conducting the arrest will probably take away your license. However, losing that piece of plastic does not mean you have lost your right to drive - at least, not yet. If you have either refused chemical testing or the testing disclosed a reading of over .08, your license will then automatically be suspended 46 days after your arrest, at midnight.
In the meantime, you must make sure that the officer has given you a Notice of Statutory Summary Suspension/Receipt to Drive - a piece of paper that serves as your way of showing that, for the time being, you are legally able to drive. You may also, with your attorney, file a petition to fight the suspension. Your license may be reinstated if you do this, but you will need to act fast as such a petition must be filed within a 90-day deadline.
Calling an Experienced Chicago DUI Lawyer
Perhaps the most important advice we can give regarding what to do if you are arrested for a DUI is that you should contact a criminal defense lawyer immediately. The experienced Chicago DUI attorneys at Mitchell S. Sexner & Associates LLC have defended and won many cases related to drunk driving charges, and we are more than willing to provide you with the legal assistance you need. Contact us today at (312) 644-0444 and you will receive a free consultation without any obligation.