Stay Safe on the Road with These Valuable Legal Tips for Young Drivers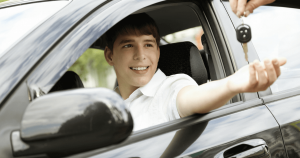 Motor vehicle accidents are the number one cause of death for young people between sixteen and twenty-four years old. As if this wasn't cause enough for concern, and believe us it is, there is also the estimated cost of motor vehicle accidents: a staggering $242 billion annually.
That is where making sure that new drivers are taking the appropriate safety measures becomes incredibly important. This is true for physical safety on the road, and it's true for legal safety as well. Keep reading for valuable legal tips for young drivers.
The legal team at Mitchell S. Sexner & Associates LLC has decades of experience helping drivers in and around Chicago. We've learned a thing or two in that time and we are here to share our knowledge with you. Call us today at (312) 644-0444 if you've been in an accident. Find our top four valuable legal tips for young drivers below.
Don't Drive Distracted
The most critical thing inexperienced drivers can do is to avoid driving distracted. This is true from both a legal standpoint as well as a safety standpoint. Proactively practicing safe driving will pay dividends if you're later in a car accident.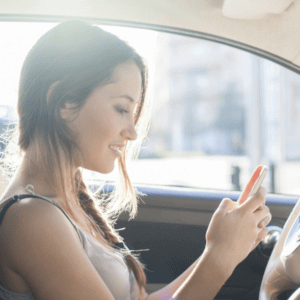 Distracted driving is broadly broken into three categories: visual, manual, and cognitive. Visual refers to taking your attention off of the road. Manual refers to being distracted by adjusting something. This includes adjustment of your mirrors, music, phone, and more. Cognitive refers to making a phone call, texting, or being distracted due to focusing on something besides driving.
The number one offender for distracted driving is, of course, your smartphone. Avoid using it while driving. This is easier said than done, of course, but texting or using social media while driving is never a smart idea. This is especially true if your phone is the cause of an accident. Police and insurance companies won't look favorably upon this.
Know Your Rights
The next valuable legal tip for young drivers is to know your rights. Getting into an accident, regardless of the cause, severity, or consequences, is an overwhelming experience. Getting pulled over, regardless of whether you're actually at fault or not, is still frightening. It's times like these that call for a complete understanding of what police can and cannot do.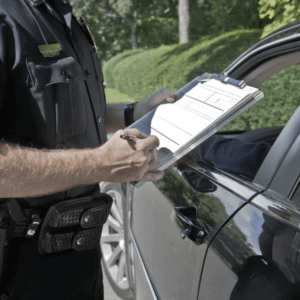 Review criminal law and your rights. We have an entire section of our website dedicated to just that. This is a great resource and will help you understand exactly what police officers can do while stopping you in a vehicle. You can go even further and learn about the burden of proof, search warrants, and more.
It's also a smart idea to review the Illinois ACLU page on what to do if the police stop you. Follow these instructions to the letter. Remember, police are not always on your side. They are often more interested in gathering evidence than in upholding your rights, especially in cases where they suspect you have done something wrong.
Practice Accident Preparedness
Practicing accident preparedness is the third valuable legal tip for young drivers. This doesn't mean you must have a detailed, step-by-step understanding of what to do after an accident, but it does mean you should have a general idea.
This includes knowing what to do and what to avoid. For example, you should make sure to document everything at the scene of the accident as soon as you can. This includes taking photos, videos, and gathering witness accounts. You shouldn't call your insurance company right away.
Getting this sort of practice under your belt goes a long way towards making you a more confident driver. It also helps you understand the most important legal steps to take after something unexpected occurs. By doing this, you'll be covering all your legal bases.
Make Sure Your Have Proper Car Insurance
This valuable legal tip for young drivers isn't so much a tip, as it is a good idea in general, and in most states like Illinois, the law as well. Make sure you have the right car insurance. This is tricky for younger drivers since they usually aren't the ones footing the bill. Still, it's important to make sure you're covered in any and all cases. We say this having seen far too many people injured by uninsured drivers.
A good rule of thumb is to make sure you have at least $250,000 of coverage for bodily injury per person and $500,000 of coverage for bodily injury per accident. You'll also want around $250,000 of property damage coverage per accident. You'll likely also want to invest in additional coverage, the specifics of which may be confusing. We recommend reading this article from Investopedia on Car Insurance for Beginners. From there, you can customize your coverage to fit your unique needs.
Now that you know our top four valuable legal tips for young drivers, it's time to put that knowledge into practice. Call us today at (312) 644-0444 if you've been involved in any sort of accident or police dispute. We're here to fight for you and make sure that your rights are protected to the fullest extent of the law.