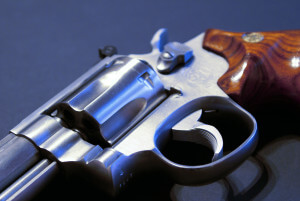 The number is staggering: 6,521.
That is how many illegal guns were removed from Chicago streets in 2015. Taking that number a step further, it means 20 guns a day were confiscated. Or, to put it in a far more frightening context, one gun every 74 minutes was taken off the street.
The gun numbers aren't surprising considering that violent crime in the city has spiked by nearly 22% in the past year. As the Chicago Police Department recently stated: "While the pace of gun crime appears to be slowing in the latter part of this year, gun violence in our city still remains at unacceptable levels."
When compared with other major metropolitan areas across the country, the contrast is striking. New York City and Detroit – two cities known for being "dangerous" – collected half the number of weapons found on Chicago streets. Nearby St. Louis had little over 1,500 guns removed.
Remember - if you have been involved in a gun related crime, you still have rights. Contact the criminal defense attorneys at Mitchell S. Sexner & Associates LLC today to review your case options in a free consultation. We've helped many people involved in gun crimes. Let us be there for you.
Call us at (800) 996-4824 to discuss your situation.