New Illinois Laws for 2019: What You Need to Know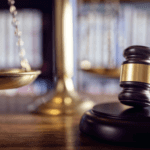 The last two years were busy and productive for Illinois legislators, who reportedly filed over 9,600 pieces of legislation. Out of those filings, 253 new laws are taking effect this year, from child car seat rules to active shooter drills. There are also a slew of new criminal laws for 2019 that could affect your life. Here are some of the top need-to-know Illinois law changes.
More Protection for #MeToo Victims
The online campaign addressing sexual assault and violence against women took off in 2018, turning into a viral movement that caused many states and cities to re-think how women are protected by the law. Under this new law, companies cannot do business with the government without policies to address sexual harassment complaints.
New Statute of Limitations
Under the wave of #MeToo, decades-old allegations of sexual misconduct or rape came to light. But statutes of limitation often stood in the way of prosecution, especially in regards to repressed memory for those molested by clergy, priests, the Archdiocese of Chicago and others in positions of power. However, this new law gives adults one year AFTER DISCOVERY of the event to charge their assailant in sexual conduct, penetration cases and other sex cases.  Another bill created the Survivor's Bill of Rights to guarantee even more protections for sexual assault survivors.
Stalking Laws Expanded
People may joke about stalking people online before dates or job interviews, but it's no laughing matter under most circumstances. New legislation now expands stalking to unwanted messages sent through social media apps. The bill also allows more than just individuals to get restraining orders against stalkers, and businesses, schools, and places of worship will now be included among those allowed to file as well.
Preventing Gun Violence
Chicago is infamous for its seemingly unstoppable gun violence, and this new piece of legislation is following the lead of several other states to prevent gun crimes. Now, family or police can petition to take guns away from someone they believe is an immediate threat to themselves or others. Under another new separate law, guns may not be transferred to a person until 72-hours after they have applied for the firearm.
A New Way to Treat Addicts
Rather than immediately arresting and imprisoning someone charged with substance abuse, law enforcement personnel can now implement certain programs to keep addicts out of the criminal justice system and get them into treatment services instead, where they belong.
Carnival Background Checks
It may not be an issue you have thought of until now, but lawmakers want to increase public safety by making sure all carnival companies are getting background checks on its employees. The law was passed a response to a 2013 murder in Farmer City, where two Wisconsin brothers killed a man while working during the Heritage Days Festival.
Fighting Revenge Porn
This new law gives more power to victims under the Crime Victims Compensation Act. It allows people to get compensation if someone posted identifying or graphic information on a pornographic website, or if that posting was considered revenge porn.
Wrong-way Driving
Driving the wrong way down a one-way road is now considered an aggravating factor for DUIs, meaning it makes a drunk driving case more severe. Other aggravating DUI factors include causing injury to someone, having a prior DUI conviction, and refusing to take a chemical breath test.
Removing Criminal Records from Websites
You may not be able to find out a person's criminal record anymore under this new law, which requires a website that displays an individual's criminal record to be removed if requested.
Questions or Concerns Over New Laws?
The attorneys at Chicago's Mitchell S. Sexner & Associates LLC are up to date on the newest criminal law changes in 2019 and are ready and able to represent you in a criminal defense case. If you are in need of representation, call our offices at (312) 644-0444 for a free consultation today.