What to Know If You are Arrested for a DUI in Illinois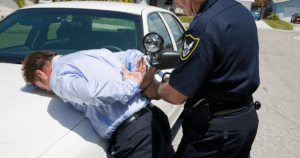 Over 29,500 DUI (Driving Under the Influence) arrests were recorded by the Illinois Secretary of State's office in 2016. 92 percent of these arrests resulted in licensed drivers losing their driving privileges for a while. 86 percent of these cases were first-time offenders.
A DUI can happen to anyone, and while a serious offense, the violation certainly doesn't make you a habitual criminal. The state of Illinois has some of the country's strictest DUI laws, and if you are faced with this charge, you need expert legal representation to ensure the best possible outcome.
When to Hire an Attorney
The majority of DUI violations go through the court system without any legal representation. While you may indeed be at fault, you do have the right to seek representation and here are some specific instances when you should:
Your DUI is not your first-time offense - If this is a repeat violation, penalties can get more severe. You should seek a DUI attorney who understands these cases and can help you through this process.
An Injury or death resulted from your DUI - This situation has serious implications and navigating the legal process alone can result in even worse outcomes that could have been avoided.
You believe the DUI is an error - Errors can occur in the arrest and processing of DUI cases. If you believe this might be your situation, it is crucial that you seek legal representation to sort that out.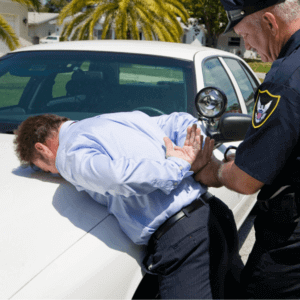 You believe your DUI can be classified as reckless driving - Some DUI offense, especially in the case of first-time offenders, can see penalty reductions under the right circumstances.
Your DUI occurred while you were working - There are specific processes that need to be followed during a work-related violation. Having the right lawyer can not only help your case but also protect you when seeking employment in the future.
Public Defender vs. Experienced DUI Attorney
Public defenders are not inadequate attorneys, but rather busy ones who have little to no time to give your case the attention it needs to get the best possible outcome. Those who use public defenders often complain that their attorney doesn't seem to be either working on their case or care about it. Chances are neither is accurate, but public defenders are often burdened with large caseloads which mean you aren't their top priority.
DUI cases tend to have two separate proceedings. The first being a criminal court case and the second being a license-suspension case with the DMV. A Public Defender can support your criminal case, but you would need to find another attorney to handle the case with the DMV. A private DUI lawyer will handle both of these cases typically.
A Complex Violation
DUI cases can get complicated quickly and can lead to detrimental outcomes. The variables of your specific case make it unique and will require professionals who are well experienced in these types of proceedings.
If you have recently had this type of violation or arrest, please don't hesitate to reach out to our team. Mitchell S. Sexner & Associates LLC have years of experience in representing DUI in court, and we would be happy to do the same for you. Call today at (312) 644-0444 for a free consultation.