New Illinois Law Allows Expungement Even If Previously Convicted of a Crime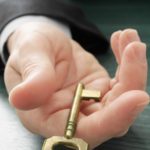 You were arrested, charged, or cited with a criminal offense, whether it was a felony or misdemeanor, in Chicago or elsewhere in Illinois. You appeared in court, and the charges were either dismissed, you were found not guilty after a trial, or perhaps you received a sentence of court supervision, or some expungeable form of probation (such as under Section 410 of the Controlled Substances Act, for example). You want to file a petition to expunge the record of your arrest and any court proceedings, but you were previously told that you were unable to do so, due to a prior criminal conviction or convictions on other criminal matters. Up until January 1, 2017, that would have been correct. However, effective January 1, 2017, thanks to an amendment to the Illinois Expungement statute, Chapter 20, Illinois Compiled Statutes, Section 2630/5.2, it is now possible to seek an order expunging an arrest record, despite having previous criminal convictions on your rap sheet.
The new law strikes from the old statute the prohibition against expungements when a prior record of conviction exists. The new law however also creates a new subsection to the statute that empowers the State's Attorney's office for the relevant jurisdiction to file a written objection to an expungement petition on the basis that the records contain specific relevant information aside from the mere facts of the arrest. While the statute does not indicate in any way what "specific relevant information," other than the facts of the arrest that may form the basis for a denial of such a petition, the Courts have discretion to grant or deny any petition for expungement anyway, whether or not a person actually is eligible for the relief by statute. Our appellate court decisions that address whether or not a Judge abused his or her discretion when denying a petition in the past have found that a number of factors may uphold the decision to deny, such as the seriousness of the offense, and the full nature and extent of one's criminal history, among other things.
Of course, one still cannot expunge an actual criminal conviction, although a great many criminal convictions may be "sealed" by court order. Sealing is similar to an expungement, but the difference is that sealing a record keeps it out of the general public's purview, just not that of law enforcement. On the other hand, an expungement removes the entire record from the court, local law enforcement and the State Police, although a record may still remain in FBI files in Washington, D.C. Now, it may be possible to not only seal some records where a conviction record exists, but also to expunge those other matters where no conviction occurred. Imagine being able to truthfully say in a job application that you have no criminal record of convictions. Imagine the doors previously closed to you now opened by the new Illinois expungement law.
If you have a record of criminal arrests that you wish to expunge or seal from your history, you need the services of attorneys knowledgeable in these matters to vigorously pursue this relief on your behalf. You need the Law Offices of Mitchell S. Sexner & Associates LLC. Our experienced criminal defense attorneys have years of past experience in these matters, we are aware of the new law, and we are ready to assist you in your quest to clear your name. Call us today at (312) 644-0444 to schedule your absolutely free, no obligation, confidential, consultation for either our Chicago or Arlington Heights locations. Call now 24 hours a day, 7 days a week.