New Illinois Criminal and Traffic Laws for 2023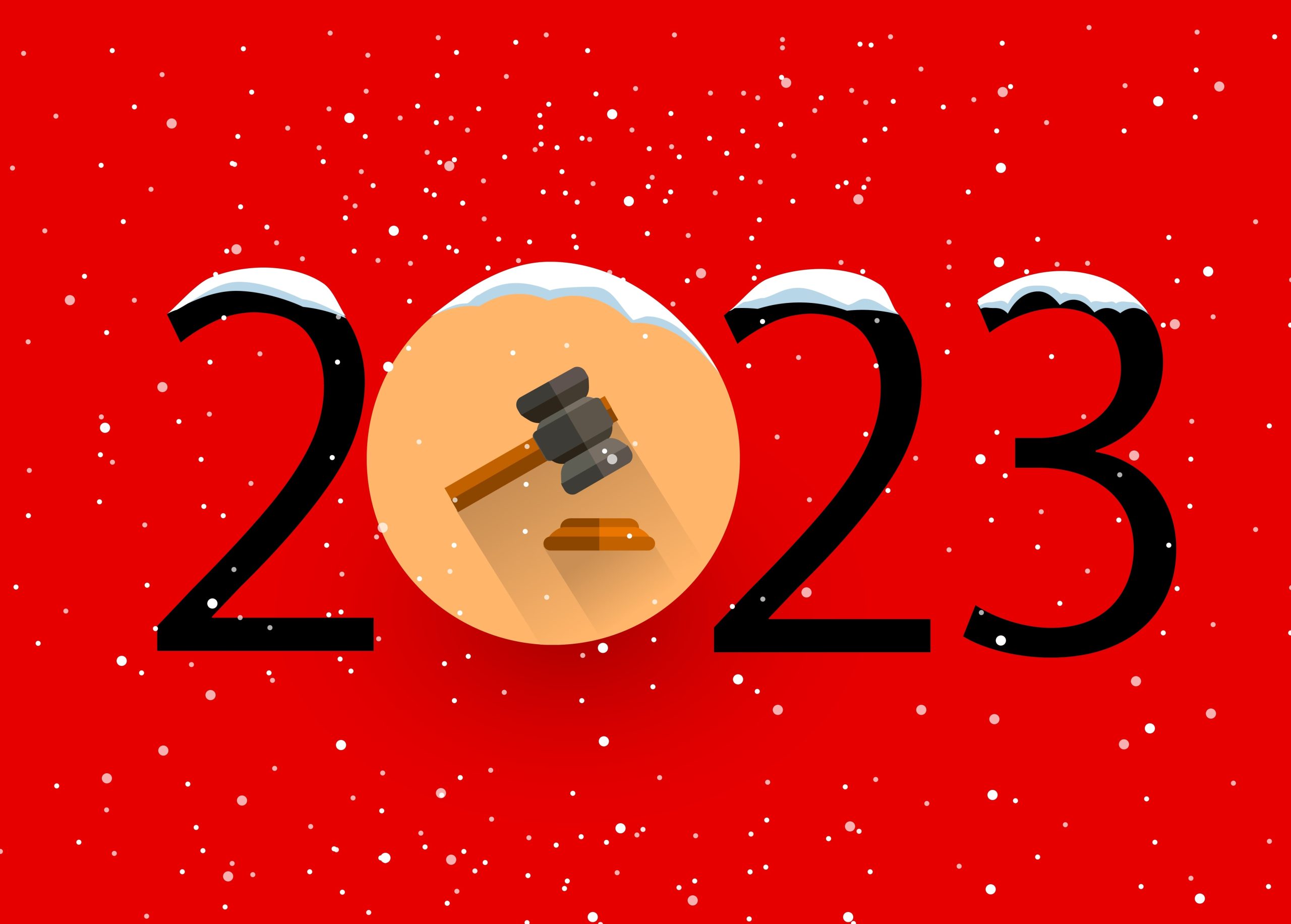 With 2023 officially upon us, over 180 new laws are going into effect in Illinois. A few of these laws will have an impact on criminal and traffic cases. Some of these laws will also effect people currently incarcerated in the Illinois Department of Corrections and County Jail. This article provides a brief summary of some of the new criminal laws and what they mean.
New Criminal Laws
The resisting arrest statute has now been modified to required that someone charged with the offense of resisting arrest must have committed an underlying offense for which they were initially subject to arrest.
Devices which help unlock a vehicle without a key or duplicate a signal from a key fob will now be considered "burglary"
There will now be an electronic record for all opioid prescriptions to track doctors who overprescribe in Illinois.
Additional resources and funding will be provided to law enforcement to help prevent carjackings.
Victims of carjacking will not be responsible for traffic violations or fees when caught by red light cameras (provided they timely file a police report).
A former defendant can now apply for felony expungement and sealing even if they had a positive marijuana test within 30 days of the filing of the petition. Previously, a positive cannabis test could bar someone's petition for expungement.
The definition of "unable to give knowing consent" in the Illinois criminal code now includes when a victim is intoxicated (whether or not the offender was the one that actually gave them the intoxicating substance).
The elimination of cash bail (which is currently on hold, pending appeal).
New Traffic Laws
Bus driver's licenses will not be suspended in a three-year period for failing to pay child support.
It will now be illegal for anyone to engage in a "street sideshow" on any street or highway which causes traffic to slow or halt. This law was proposed in response to all the street shows and drag racing events which occurred in the State in 2022.
If you are caught speeding in a school zone, you can now be given community service as a penalty.
New Laws Affecting Prisoners & Correctional Facilities
The Department of Corrections will be hiring re-entry specialists for every jail and correctional facility in Illinois, even if these facilities do not have a reentry program. These specialists will help offenders transition back into normal life and assist them with skills like getting a job and signing up for healthcare.
A person who is currently incarcerated at the Illinois Department of Corrections or their attorney may now request a copy of their master file once a year (which includes all of their disciplinary history at the institution and how many "good time" credits they have earned).
Correctional officers will now be allowed to carry a weapon off duty when they are retired. Starting in 2023 they will now be considered qualified law enforcement officers.
Call our experienced Criminal and Traffic Legal Team
If you or a loved one has been charged with a crime in Chicago or anywhere in Cook, Lake, Kane, DuPage, Will or McHenry Counties, call Mitchell S. Sexner & Associates LLC at (312) 644-0444, speak with one of our experienced Criminal & Traffic attorneys and let our dedicated team help you fight for your rights. We are available to speak with you with no obligation and offer free consultations, both over the phone and in-person.