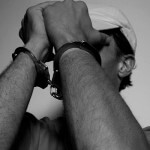 A man has been arrested for stealing money from cars to pay for his pizza habit. The man, from the Chicago suburb of Cicero, told police that he loved pizza and wanted to taste an array of pizzas from all over the western suburbs. In order to foot the bill for this food fest, he stole money from unlocked automobiles. If it wasn't against the law, you would assume that we were talking about a reality show on a television food channel!
The accused was charged with felony burglary to a motor vehicle and confessed to the crime spree. He would steal the loose money from cars between the hours of five and seven in the morning. He left laptops and other valuables and only took the loose money. In addition, he only went into unlocked cars.
He was caught after several incidents were reported to police. Residents were able to provide police with information including home video from a car being burglarized in a driveway, and the license plate of a nearby suspicious vehicle. Police were able to narrow down suspects and were directed to the defendant's home where he was taken into custody and arrested.
In Chicago and across Illinois, the law considers theft to be a serious crime, regardless of whether the item stolen is loose change, food, or anything else. Under a particular dollar amount, the offense of theft is a misdemeanor, while over a certain dollar amount, theft is a felony. Under certain circumstances, even a very small theft may be a felony if the person arrested has been charged previously for another theft related offense.
If you have been accused of any Chicago theft crime, you need a strong voice to advocate for your rights. The attorneys at Mitchell S. Sexner & Associates LLC, have over 25 years' experience advocating for our clients. Call us now at (312) 644-0444 to see how we can best help you.