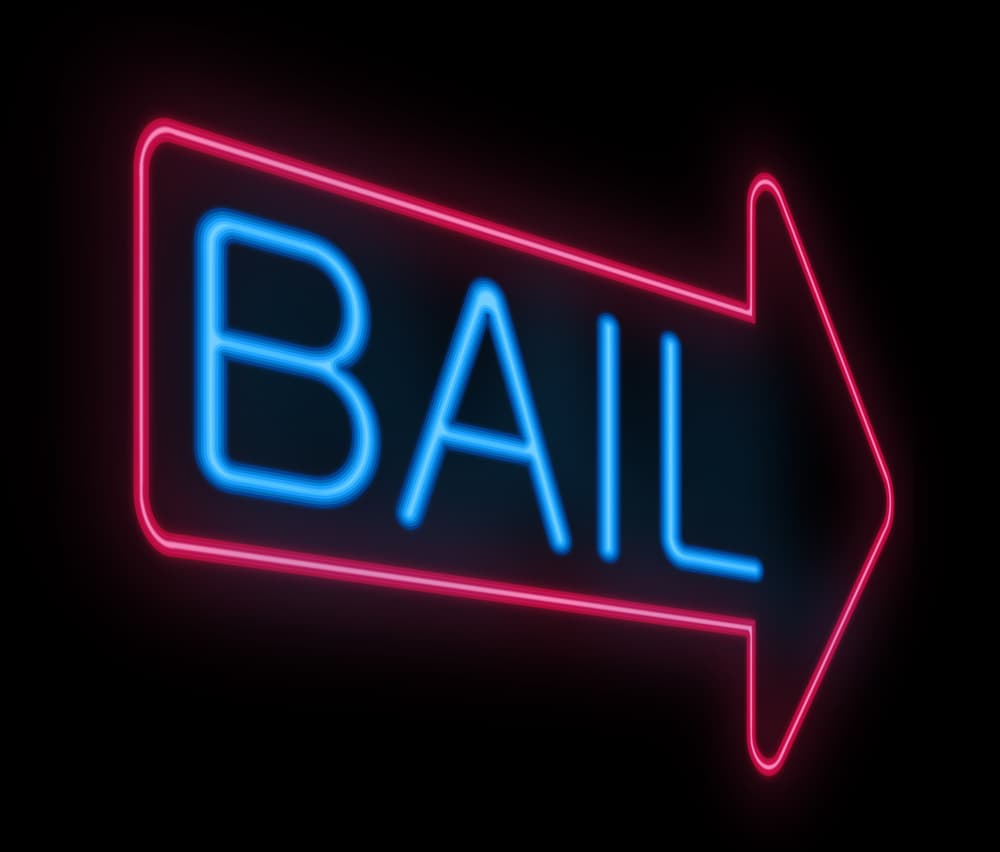 The SAFE-T Act has been hailed by some as an end to an oppressive cash bail system that criminalizes poverty. Others have called it a "purge law" that will release dangerous criminals into the street and render police powerless to aid their communities. Major parts of the controversial SAFE-T Act are set to take effect on January 1st, 2023, in Illinois. Recently, Governor Pritzker signed an amendment to the SAFE-T Act which attempted to modify some of the most hotly debated provisions and clarify others that the public expressed concern about. This article will go through a few of the major changes to the law and what they mean.
What is the New Procedure for Pre-Trial Release?
 One of the main purposes of the SAFE-T Act is a complete elimination of cash bail. Supporters of the Act believe that "money for freedom" is an unfair way to determine if someone should be released pre-trial. The elimination of cash bail is codified in a section of the SAFE-T Act called the "Pre-Trial Fairness Act." In simple English, this means that judges will now be focused on "danger to the community" and whether the particular offender is a "flight risk" rather than factoring in a price that someone must pay to get released on bond. Judges can also look at whether the defendant is a repeat offender.
What is a "Verified Petition"?
The first thing a State's Attorney must do is file a verified petition to detain the offender in a timely manner. The court will then immediately hold a detention hearing in either 48 hours or 24 hours (depending on the severity of the charge). Before the hearing, the State will tender to the defense copies of the defendant's criminal history, statements, and police reports. It is important to note that everyone will still be eligible for pre-trial release, no matter what their charge is. Depending on what the charge is, judges will use one of these standards or a combination of them to determine if a defendant will be detained or released. In order to be detained, a defendant must be charged with a "detention eligible" offense (discussed below) and also meet one or a combination of these standards. Definitions for the standards that judges will use are listed below:
Safety Standard: Asks whether the defendant is a "real and present threat to any person . . . or the community based on the specific, articulable facts of the case.
Willful flight standard: Asks whether the defendant is likely to engage in "intentional conduct with a purpose to thwart the judicial process and avoid prosecution"

Note: Isolated instances of non-appearance in court alone are not enough to meet this standard. Intentional evasion of prosecution and affirmative steps to avoid court dates are needed to prove this standard.

Repeat Offender Standard: Judges can also take into account whether a defendant is a repeat offender or has an extensive criminal record.
Depending on the charge, the State's Attorney will have to prove by clear and convincing evidence that the offender meets either one of these standards or all three based on the specific, articulable facts of their case and criminal history.
If the court does decide to detain the defendant, they will then make a written finding summarizing why a less restrictive combination of conditions would not ensure the communities safety and the defendant's appearance in court. At every subsequent hearing, the judge will have to justify why continued detainment is necessary for this particular offender.
Who Will Be Held in Custody Under the Pre-Trial Fairness Act?
The trailer bill the Governor just signed, which added modifications to the original bill, expands the so-called "detainer net" or "detention eligibility net" of people who should be presumptively held before trial. The original bill gave a list of forcible felonies for which a judge could deny pre-trial release. These included:
Murder (first and second-degree);
Predatory criminal sexual assault of a child (and regular criminal sexual assault);
Robbery and Burglary where force against someone else is used;
Residential burglary and home invasion; and
Stalking
The original list also included a catch-all provision where a judge could elect to deny bond for those that posed a present and real threat to the safety of the victim of the alleged offense and those that violated no-contact orders or orders of protection.
The new Amendments to the bill gave judges more discretion to keep in jail those that they deem "dangerous." No longer is the catch-all provision limited to those that are a threat to a specific person. If the judge believes someone merely poses a danger to the community (rather than just a specific person), they can be detained before trial. This will give judges a lot more leeway about who they are allowed to detain. Certain low-level crimes like misdemeanors will remain presumptively non-detainable. After an out-cry from the public about the original detainer eligibility list, new charges were added.
The new detainer eligibility list now includes:
All non-probationable (due to the charge or background), non-forcible charges, such as high-level DUIs involving:
Operation of a school bus causing great bodily harm or death;
Serious drug charges
Reckless homicide and involuntary manslaughter (second-degree murder)
Child abduction (including charges involving custody disputes)
Felony child endangerment and felony animal cruelty
Hate crimes
Aggravated unlawful restraint
Threatening a public official
All forcible felonies including second degree murder
Violations of orders of protection
Violations of no contact/stalking orders
Note: Attempts to commit any of these offenses will also be considered detainable offenses under the trailer bill.
Will Those Detained Prior to January 1st Be Released?
Originally, the Bill only applied to those who were detained after January 1st, 2023. However, the new Bill allows those who were detained before January 1st, 2023 to petition to be considered for bail under the new system. The less serious your offense is, the quicker your hearing will occur. Those with low level offenses who are petitioning to be heard must have a hearing within 7 days. Those who are considered a flight risk are allowed a hearing within 30 days and those deemed a danger to the community will be allowed a hearing within 90 days. If neither the defense nor the state files a motion for a rehearing, bond can still be posted.
Will Police Be Allowed to Arrest People for Low-Level Crimes?
Originally, the Bill created an uproar as critics believed that police would not be able to arrest people for low level misdemeanors like trespass. Many people believed police would only be able to ticket misdemeanor offenses and not arrest anyone, thereby leaving their community vulnerable. Proponents of the bill insisted that this was never the case, and police were always able to arrest anyone they deemed to be a danger to the community.
The trailer bill makes clarifications to this aspect of the Bill and states that police may arrest people committing low-level misdemeanors (class B or below) like trespass if they pose a risk to the community or a risk to themselves due to mental health concerns.
The trailer bill added a provision that if police have already issued a ticket for the same behavior to this particular person, and the behavior has continued, they may also arrest them upon the occurrence of the second offense.
New Funding for Public Defender Programs
The trailer bill additionally allows for funding to be given to hire attorneys that can help public defenders with pre-trial detention hearings. The new SAFE-T Act will undoubtedly cause more strain on the Public Defender's office as the changes will bring about a flood of new issues and problems to work through, along with an increased amount of bond hearing petitions from those currently in jail. The bill is silent on any additional funding for State's Attorney's Offices, however.
The Bill also allows for increased time for public defenders to meet with their clients prior to the detention hearings. The detention hearings will take longer and require more preparation time from both sides. The Bill also specifically does not allow Zoom meetings between public defenders and their clients to be recorded on the Zoom app.   
Right to Communicate with Counsel and Family
The SAFE-T Act also includes a provision, effective January 1st, that suspects taken into custody will have the right to make three phone calls to an attorney or family member no later than three hours after they arrive at their first point of custody.
Many criminal reform advocates view this as an exciting new development. Under the old system, people being detained at a police station could wait an indefinite amount of time before the police allowed them to make a phone call. Some believe this will reduce the amount of confessions which occur if people are allowed to speak to an attorney quickly and possibly get advice on remaining silent.
Other Provisions
Changes to Electronic Monitoring
Cook County Sheriff Tom Dart has heavily opposed a provision of the SAFE-T Act which has already gone into effect. This new provision gives those which are on Electronic Home Monitoring two days in which they have unrestricted and unmonitored movement per week. This was in response to complaints that participants on the program were unable to take care of basic day-to-day needs like grocery shopping. Many believe that allowing these "free movement" days to continue into 2023 will create more crime. Others believe it is a necessary step to instilling more humanity into the system of Electronic Home Monitoring.
There has also been a change to the "Escape from Electronic Home Monitoring" charge. The original bill stated that someone on Electronic Home Monitoring would have to leave their permitted geographic zone for 48 hours to be considered in violation. This is no longer the case. There is a new added requirement that there must exist an "intent to evade prosecution" (such as by damaging or removing your GPS ankle monitor bracelet). Simply leaving the geographic zone or deviating from an allowed geographical route will not trigger a class 3 Felony charge anymore. These violations will now be treated as normal violations of pretrial release and not a separate felony charge.
Increased Support for Pregnant Prisoners
Corrections staff will also be given more training related to dealing with pregnant women who are incarcerated. Pregnant women will also be offered education on how to take care of newborn children.
Changes to "Bond-on-Bond" Cases
Previously, new charges picked up while someone was on pretrial release on a separate case were called "bond-on-bond" cases and were subject to mandatory consecutive sentencing (meaning the sentences had to be served one after another). Now, there is no longer any mandatory consecutive sentencing for bond-on-bond cases. These charges are eligible for concurrent sentencing with the original charge (meaning one could serve jail time for both charges at the same time).
Changes to Mandatory Supervised Release
The original SAFE-T Act presumed that Class 3 and Class 4 felonies would receive no mandatory supervised release (formerly called parole). If the judge did find it necessary, the default rule length would be 12 months. The new rule in the trailer bill allows for a default rule of 6 months instead of 12 months, with a mandatory review for discretionary discharge after 45 days. Proponents of the SAFE-T Act believe that the mass supervised release system is the "evil twin" of the mass incarceration system, and the Bill seeks to reduce the amount of people on supervised release.
Violation of Bail Bond No Longer a New Charge
Previously, a defendant could be charged with a "violation of bail bond" felony, which would be exactly one class lower than the actual underlying charge he or she was facing. The new SAFE-T Act in its' finalized form removes this new charge of Violation of Bail Bond and instead uses violations to simply revoke bond and institute sanctions (rather than adding an additional charge).
Body Worn Cameras Required for All Officers by 2025
The SAFE-T Act requires that officers have body-worn cameras which are turned on at all times when officers are responding to calls or on duty in uniform. The Act sets deadlines for statewide implementation based on county population.
As of January 1st, 2022, officers in counties with over 500,000 residents have already been mandated to wear body cameras at all times. On January 1st, 2023, officers in counties with between 100,000 and 500,000 residents will all be required to wear body cameras. By January 1st, 2024, counties between 50,000 and 100,000 will be required to do the same. Finally, by January 1st, 2025, the SAFE-T Act mandates that officers in counties with 50,000 or less residents wear body cameras. Many activists believe this will increase accountability and transparency for the police department and strengthen the public's trust in law enforcement. It could also help settle disputes regarding police brutality claims. A final interesting note is that the SAFE-T Act also explicitly prohibits anyone from deleting bodycam footage for 90 days and does not allow any officer who was involved in the investigation to delete bodycam footage.
SAFE-T Act Update as of January 2023
A few hours before the SAFE-T Act was set to take effect on January 1st, the Illinois Supreme Court put a "pause" on the part of the Bill that ended cash bail. Everything else in the bill has gone into effect as of January 1st. They did this by issuing what is called a "stay" which will pause the end of cash bail from going into effect until the constitutionality of it is ruled on. This all came about after a judge in Kankakee ruled on December 28th, 2022, that the SAFE-T Act was unconstitutional because it violated the Separation of Powers doctrine and the Crime Victims' Bill of Rights in the Illinois Constitution. In simple English, this means that the judge thought the Act improperly took away power from the courts to determine bail and let the legislature decide it instead. The ruling also meant that the judge thought the Act unconstitutionally stripped away the rights of victims of crimes and their families. The judge believed that eliminating bail improperly interfered with victims' rights to safety, which are guaranteed to them in the Illinois Constitution. 65 of 102 counties in Illinois joined in this consolidated lawsuit to fight the Bill, and they are now celebrating this result. Many of the States Attorneys of these counties believe that the proper route would be to hold a vote to amend the Illinois Constitution, rather than passing the SAFE-T Act. Some people that work in the court system also feel relieved, as they believed the Bill was vague and would have caused chaos at the larger courthouses due to people not understanding it.
Illinois Attorney General Kwame Raoul will be appealing the judge's ruling striking down the end of cash bail. The appeal should be done by March 2023 and that is when the oral argument will be set for in front of the Illinois Supreme Court. So, we will not likely have an answer about whether cash bail will end until after March of 2023 when the Illinois Supreme Court issues a ruling following the oral argument. Normal pretrial bail procedures will continue until then. The Illinois Supreme Court has made their intention clear that they will speed up this case as much as they can on their docket, so we may see a ruling shortly after the oral arguments in March of 2023.
Speak to the Attorneys of Mitchell S. Sexner & Associates LLC
If you or a loved one is being affected by the changes in the SAFE-T Act, don't hesitate to reach out to our team of experienced Chicago criminal defense attorneys at Mitchell S. Sexner & Associates LLC. We understand the new laws surrounding bail in Illinois and will do everything we can to help your loved one get their freedom back and return home. Call us at (312) 644-0444.