Lake Zurich Woman Sentenced After Lying to Police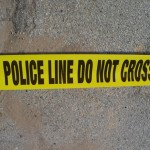 Love can make you do crazy things. Travel long distances. Buy expensive gifts. But, there are some things you shouldn't do no matter how in love you may feel. One of those things is making up a story to get your love interest's attention. Another is having that story involve the police.
But, that is exactly what one Lake Zurich woman did. She now faces serious charges as a result. Back in August, the 21-year old woman reported being assaulted by two men while she was out jogging. According to her story, a pickup truck stopped her while she was out jogging around 3 a.m. The woman claimed that one of the men got out of the vehicle, grabbed her, hit her in the head, and pulled her hair before speeding off. As police began to follow up her claim, it became clear that the woman was lying.
Lake County sheriff's stated that the woman "Admitted she lied to law enforcement about the attack for attention due to relationship problems with her boyfriend." The woman eventually turned herself in. She was found guilty of disorderly conduct. Her sentence was 50 hours of public service and mental health treatment.
While some people may choose to lie to the authorities, this is never a good idea. If you are facing criminal charges in the greater Chicago metropolitan, contact Mitchell S. Sexner & Associates LLC today. Let us do the talking.
Call us at (800) 996-4824.