Illinois Domestic Violence Shelters Struggle with an Uncertain Future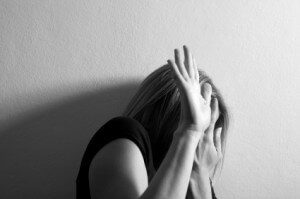 Most state-run domestic violence shelters receive over half of their annual budget from the Illinois legislature. Federal funding provides a smaller amount, with the rest coming from private donors. In some regions in the state, shelters aren't able to get the resources they need through private donation. So, they depend on those government allocations. When the state fails to provide the necessary funding, many shelters are unable to protect those who need it most. In some instances, they even get closed.
Last year, Illinois legislature provided $18.6 million in funding to shelters throughout the state. This year: zero. No funds have been allocated. Because state government has been unable to pass a budget, many shelters are struggling to stay open. 
As reported by St. Louis Public Radio, the executive director of the Phoenix Crisis Center stated, "We're running on a very skeleton crew. We've not replaced staff members, due to the uncertainty of the finances." But this shelter is one of the lucky ones. Some, like Stopping Woman Abuse Now, Inc. in Olney was forced to close its doors. Others had to turn away women and children looking for help.
Unfortunately, the longer the budget remains in limbo, the more shelters do too. This puts a strain on the entire system and leads to less and less services for the community as a whole. 
If you have been the victim of domestic violence, it is important to seek help as soon as possible. For more information or to speak with an attorney who can help, contact Mitchell S. Sexner & Associates LLC  today.
You can reach us at (800) 996-4824.
Source: http://news.stlpublicradio.org/post/no-illinois-budget-pending-services-domestic-violence-diminish