Illinois Attorney General Requests Department of Justice Help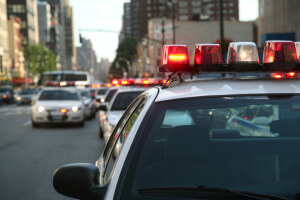 Historically speaking, police officers in the United States have always had complicated relationships with the communities they serve. It seems for every step forward, many departments take a step back. Despite countless reforms and vast improvements in enforcement technology, some officers still abuse their position. 2015 was particularly brutal. As a country, we saw police officers punching, tazing, and shooting innocent people. 
Outbreaks of police brutality have led one Illinois official to take unprecedented action. Attorney General Lisa Madigan has sent a letter to the Department of Justice (DOJ) requesting that they investigate whether the Chicago Police are in violation of the law. 
As reported by NBC News, the letter stated: "The shocking death of Laquan McDonald is the latest tragedy in our city that highlights serious questions about the use of unlawful and excessive force by Chicago police officers." Attorney General Madigan requested the U.S Attorney General review the policing practices of Chicago city officers. The letter was submitted the same day Mayor Rahm Emanuel asked police Superintendent Garry McCarthy to resign.
Needless to say, this is one small step on a long journey of healing for the city. If you, or your family, have been impacted by police brutality or believe city officials have violated your civil rights, contact Mitchell S. Sexner & Associates LLC to discuss your legal options.  
You can reach us at (800) 996-4824.
Source: http://www.nbcnews.com/news/us-news/illinois-attorney-general-asks-doj-investigate-chicago-police-n472446