Chicago Police Commander Found Not Guilty of Aggravated Battery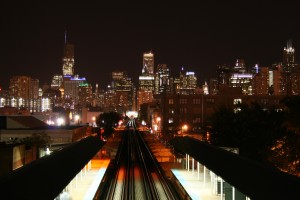 Chicago police commander Glenn Evans was recently found not guilty after a criminal court bench trial. The case was prosecuted by the Cook County State's Attorney. It had been alleged that the commander shoved a gun down the throat of a suspect while questioning him about a criminal case. This finding of not guilty occurred despite the fact that DNA testing of the officer's gun revealed the suspect's DNA on the gun itself. Although the suspect, Rickey Williams, swore under oath that the police officer had forcefully thrust the gun into his mouth during a brutal interrogation, the Judge said that his testimony was unbelievable.
Under Illinois law, a battery is when one person touches another person without their consent and either hurts them or touches them in a way that they find to be insulting. Battery is usually a misdemeanor crime, presently punishable by up to one year in jail and up to $2,500 in fines. But, under certain specific circumstances, which include the use of a weapon while committing the crime, the charge may be upgraded to an aggravated battery, which is presently punishable by up to three years in the Illinois penitentiary.
Under Illinois law, the fact that the police officer was found not guilty during a criminal trial does in no way keep the victim from pursuing a Federal civil rights lawsuit for money damages against the police. Whether you have been charged with battery or have been the victim of a battery, call Mitchell S. Sexner & Associates LLC. We have over 25 years of experience helping clients achieve justice.
Contact us at (312) 644-0444 any time of day for free information about your rights.
Source: http://abc7chicago.com/news/cmdr-evans-not-guilty-of-aggravated-battery-misconduct/1121830/