Chicago Employs New Technology to Curb Violence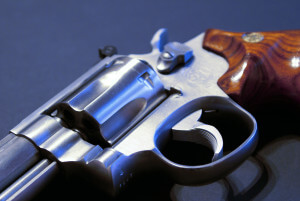 It's been national news for some time now that Chicago has been plagued by shootings and weapon related murders. But recently, the Chicago Police and the Mayor's office revealed that they have employed new technology to combat gun violence in some of Chicago's most dangerous neighborhoods.
"Shotspotter" gunshot detection technology has been installed in various locations in several high crime areas in Englewood and in the Harrison District. The technology is being billed as "predictive" and "analytical" and it is supposed to help police predict, combat and stop violent crime. Police in these districts will be using "Strategic Decision Support Centers" which will employ technology to combine real time information with analytical support from the University of Chicago's Crime Lab Analysts.
The technology is billed as being able to detect gunfire, and then immediately convey real time information to help pinpoint the location of the shots to police command centers, and officers in the field by radio, as well as by cell phone. As for the legalities of this sort of surveillance technology, it does not peek into homes and the devices can be placed in public view, much like the blue box cameras currently in place in many high crime areas within the city and some suburbs.
If one wishes to read more about this technology, one can go to the company website. The site explains the technology, the costs involved, and the benefits of its usage. There are testimonials from law enforcement agencies across the United States, including our neighbor to the North, Milwaukee, Wisconsin. The Chief of Police in Milwaukee says that the technology allows them to gather intelligence and to focus their efforts at prevention as well as detection of gun violence.
Once this technology is in place and is being employed, the next shooter may get the surprise of his or her life when, in an instant, police are converging on the scene from every direction. If it works as advertised, perhaps the police will already be waiting at the scene of a shooting before it even happens. Predictive technology wielded by those at the University of Chicago will allow the police to do much more than they ever have in the past, and without the necessity of hiring many more officers to go into the field, because the Strategic Command Centers will be able to place the officers in locations where it is known that they will be needed.
If you have been charged with any sort of criminal offense, whether or not it involves weapons, call the gun crime lawyers at Mitchell S. Sexner & Associates LLC. Our lawyers have years of experience in the defense of these matters, and will work tirelessly to defend your rights and your freedom. Call us today at (312) 644-0444 for a free, no obligation consultation at either our Chicago office, our Arlington Heights office, or another location near you. Help is only a phone call away.