2017 Chicagoland Scholarship Celebrates 7 Finalists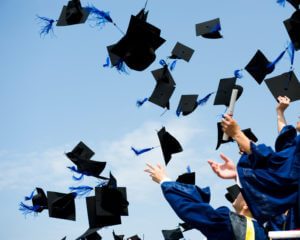 The Mitchell S. Sexner & Associates LLC 2017 Chicagoland Scholarship was created to help Chicago-area students pay for the costs associated with secondary education. As attorneys with deep roots in the Chicago-Metropolitan community, we know the value of a post-high-school education and want to assist aspiring students.In order to rank for this scholarship, these students had to tell us:
How will attending a post-secondary educational institute help you reach your future goals?
In addition, what are your plans for bettering your Chicago-area community? How will your education help you fulfill those plans?
We asked, and more than one hundred Chicago-area students answered. After digging through essays, transcripts, and school records, we've narrowed it down to seven contenders for this $500 scholarship. And the finalists are...
Anthony R. - Chicago
Karolina R. - Chicago
Hayley G. - Lake in the Hills
Maxwell Z. - Chicago
Dominique D. - Chicago
Lydia Q. - Oak Park
Angela C. - Chicago
Mitchell S. Sexner & Associates LLC fully expects that these students will shape not only the future of Chicago, but of the world. Intensity, passion, and grinding out the hard work necessary will create success, whether in the courtroom or in the boardroom. We celebrate these finalists and wish them luck in the final round!
Check back on our blog and Facebook page on June 15th for the announcement of the 2017 Chicagoland Scholarship winner.