DUI Blood Test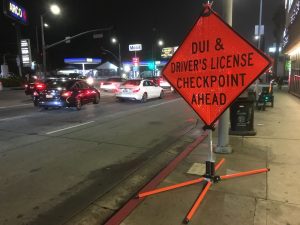 If you have been charged with driving under the influence (DUI) in Chicago, you need to speak with an experienced criminal defense attorney as soon as possible. You do not have to face this alone. Call the Chicago DUI attorneys of Mitchell S. Sexner & Associates LLC today at (312) 644-0444 to discuss your case with one of our compassionate defense lawyers.
Why a Blood Test?
A blood test can reveal the presence and the amount of intoxicating substances in someone's system at the time of the test. These can include alcohol and cannabis. Blood testing is generally considered to be the most accurate way of measuring blood alcohol content (BAC) as compared to other methods, such as the use of a breathalyzer.
Test results that show a BAC of greater than 0.08 percent exceeds the legal limit for operating a motor vehicle. A BAC below this value does not automatically mean that the driver will be found not guilty. In fact, many drivers have been convicted of DUI with a BAC of less than 0.08 percent.
The state of Illinois has a Zero Tolerance Law for younger drivers. A person below the age of 21 is not permitted to have any detectable amount of alcohol in their blood if they are driving. This applies even to amounts as low as 0.01 percent.
Cannabis is legal for recreational adult use in Illinois. However, there is a limit to the detectable amount that a person is allowed to have in their blood while driving. A delta-9-tetrahydrocannabinol (also called THC 9) concentration of greater than five nanograms per milliliter exceeds this threshold. While a driver may not feel impaired, this does not mean they cannot be charged with a DUI.
Can I Fight the Results of My Blood Test?
Just because a blood test indicates that you may have been driving under the influence, this is not the final word. Whether the substance detected by the test was alcohol or cannabis, there are other considerations. No test is infallible. For example, it could be that the blood test was contaminated or that the sample was not properly preserved.
In addition, it's possible that your rights were violated during the traffic stop. Law enforcement officers are required to follow specific procedures so that the test results would be admissible in court. Sexner & Associates LLC will perform a preliminary investigation to determine whether there was compliance with protocol.
It could also be that the proper chain of custody was not followed. This refers to the contact and transport of the sample from the moment of the blood draw until the lab's analysis. Based on any of these, your results may potentially be inaccurate or inadmissible.
Do I Need an Attorney?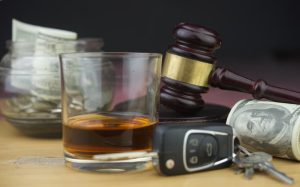 If you are facing DUI charges, this can be a frightening time. Whether the charge is a misdemeanor or felony DUI, it can have a serious impact on your future. Your license and your ability to get around may be on the line. These are basic necessities that you need in order to get to work and live your life.
You may be wondering if you can handle this matter yourself without an attorney. This can seem reasonable since fighting a DUI is often portrayed as having a high financial cost. While it may technically be possible to represent yourself instead of hiring a lawyer, it is typically not in your best interest to do so.
You would first need to convince the judge to allow you to represent yourself. Doing this is often not easy. Judges know that the odds are not in your favor if they allow you to proceed without an attorney. One reason for this is that DUI is a jailable offense in Illinois. While most people do not go to jail for DUI, it's certainly possible, depending on your previous driving record and whether this incident involved injuries.
In addition, when a defendant represents themselves, it usually makes court proceedings take far more time than if they had a lawyer. This is due to a lack of knowledge on the part of the defendant. DUI law is often considered a specialty within the legal field. When a defendant is unfamiliar with the proper procedures, it can make the judge's workday more difficult and longer than necessary. It in no way benefits you to have an annoyed or upset judge.
Also, consider that even when an attorney is charged with DUI, they typically do not represent themselves. This means that they know it's important enough to get an experienced DUI lawyer to handle their case. The stakes are simply too high.
Why Choose Mitchell S. Sexner & Associates LLC?
Our firm and reputation are built on the principles of professionalism, dedication, and compassion. We have been serving people just like you in Chicago since 1990. Across our decades in business, we have gained a wealth of experience in DUI defense. We will use this to build the strongest case possible for you.
We know the steps to take to pursue getting your charges dropped or reduced. Our attorneys will give you complete honesty as we build your case. You've already been shocked by this DUI charge, and the last thing you need is another surprise.
The Mitchell S. Sexner & Associates LLC criminal defense attorneys know how to get results. Take it from our previous clients who gladly share their experiences about working with us. Mitchell S. Sexner & Associates LLC maintains an A+ rating with the Better Business Bureau (BBB).
Our team is here to serve you from our office in Chicago as well as our office in Arlington Heights. We quote flat fees, so you know what to expect. Mitchell S. Sexner & Associates LLC has options for payment plans so you can get your case started right away.
Call Us Today
If you are facing DUI charges in Illinois, you need to discuss your case with a DUI defense attorney. Our legal team can help protect you, your rights, your license, and your future. Call us now at (312) 644-0444 to speak with a Mitchell S. Sexner & Associates LLC DUI lawyer. You can also submit a contact form online, and we will be in touch as soon as we are able.