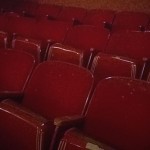 A Chicago suburban school teacher was arrested recently at an Orland Park movie theater for resisting police, criminal trespass, and disorderly conduct. The Homewood-Flossmoor High School math teacher had been attending a sold-out screening of Star Wars: The Force Awakens along with another person who identified himself as a dean at the high school.
According to reports, the two men started to stand up shortly after the movie began and shouted loudly. Other movie patrons contacted management who asked them to leave. But the teacher taunted the security guards and told them to bring in the "real police." When on-duty police arrived, the teacher remained uncooperative and was eventually handcuffed and arrested. Officers on the scene also reported that the teacher smelled of alcohol.
Disorderly conduct in Illinois can be many things. It requires the defendant to act in an unreasonable manner that disturbs another person and provokes what is termed as "a breach of the peace." Is disorderly conduct merely annoying other people? Is it throwing a rock in the direction of another person? Is it shouting loudly at a concert? Disorderly conduct is many things to many people. Some judges will view exactly the same situation as disorderly when others may not.
For that reason, a person charged with a questionable disorderly conduct should choose an attorney that they believe can best help convince the judge or prosecutor that the conduct was not disorderly. The attorneys at Mitchell S. Sexner & Associates LLC are all highly knowledgeable in this area. Call us at (800) 996-4824 to discuss your options free of charge.
Source: http://www.nbcchicago.com/news/local/Suburban-Teacher-Charged-After-Outburst-During-Star-Wars-Movie-365168711