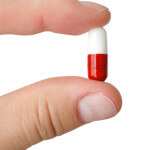 These days, everyone has a cell phone. Whether you're in a restaurant, in the washroom, in the theater, or on a bus, it seems there's always someone next to you talking. Now there's even talk of allowing people on airplane flights to use their phones while in flight – and you thought it couldn't get any worse than screaming babies. But when people go to court on a criminal case, most do understand that this is serious and that Judges and police may not find ringing cell phones welcome while they are trying to conduct official court business. Most courts these days even prohibit cell phones from being carried into the court house while others at least require that the phones are off or on vibrate. But apparently, one young man failed to get the memo.
When Nicholas Weesie showed up in Bolingbrook court the other day to pay off his $150 fine for Resisting or Obstructing an Officer, it should have been no problem – just see the Judge, pay the fine, and be on your way. But things didn't go exactly as planned. First his phone began to ring and he allegedly then made a "derogatory comment" which landed him in custody. While in custody there in Will County, police then discovered a half a gram of Xanax and a half a gram of marijuana during a search of his person. As a result, he was charged with a misdemeanor cannabis possession offense and a felony possession of controlled substance offense. In addition to these charges and the original charge of Resisting or Obstructing Police, he also has another possession of controlled substance charge apparently pending as well. So what's the moral of the story here? Sometimes it's best to just leave your cell phone in the car. No doubt.
If you have been charged with a criminal or misdemeanor charge, feel free to contact Mitchell S. Sexner & Associates LLC for a no cost consultation about your case at (312) 644-0444 any time of day.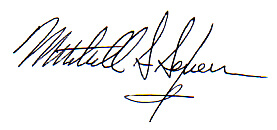 Source: Chicago Tribune, "Man busted for drugs after phone rings in court", Geoff Ziezulewicz, January 16, 2014.