R. Kelly: Defending Sex Crimes in Illinois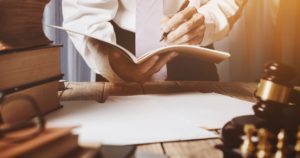 One of the biggest crime stories to hit Chicago in 2019 was in reference to the bombshell accusations of sexual abuse and sexual assault by many women lodged against famed R&B singer, R. Kelly. The embattled singer faces up to 70 years in prison if convicted on 10 counts of aggravated sexual abuse against one adult and three underage girls. He vehemently denied all of the charges on an emotional interview with Gayle King on CBS This Morning, claiming all of his accusers are lying. But this isn't the first time Kelly has been in the spotlight facing sex crime charges. He was charged with 14 counts of child pornography back in 2008, although he was acquitted at that time.
With the high-profile nature of this case and Kelly's less than stellar public perception, Kelly's lawyers will have their work cut out for them in the Chicago courts, especially since matters involving sex offenses can sometimes take longer than usual, involving expert medical testimony and many pre-trial motions before the case ever goes to trial.
What Are Sex Crimes in Chicago?
Aggravated sexual abuse is just one of many offenses that may be charged as sex crimes in Chicago. Offenses such as these can range from rape, child molestation, prostitution, or indecent exposure to distributing child pornography. Convictions for certain of these sex crimes may result in a jail or penitentiary sentence, and even require the defendant to register as a sex offender for life.
What Are Defenses for Sex Crime Charges?
If you are accused of a sex crime in Chicago, your first step should always be to call an experienced lawyer immediately. Depending on the stage of the proceedings, he or she may attempt to prevent any formal charges from being filed to keep your reputation intact. If formal charges do go through however, there are multiple defenses that depending upon the particular circumstances of the case, your attorney may be able to use in court:
Finding Motivation to Lie
While of course not always the case, some sexual abuse accusers have an agenda and are looking to seek revenge on the accused. False accusations occur regularly, so your attorney may hire a private investigator to talk with witnesses, your friends and loves ones to help prove that the accusation was the result of an ulterior motive.
Exposing Entrapment
Law enforcement often goes undercover in an attempt to catch criminals engaging in the solicitation of a prostitute or possessing child pornography. If you were arrested after an undercover sting, your attorney may attempt to prove that you never would have contemplated committing the crime if you weren't pushed to do so by the undercover operative. This is known as entrapment.
Re-Examining DNA Evidence
The strongest sexual assault cases usually go hand-in-hand with DNA evidence, either left behind at the scene of the crime or discovered through a rape kit. Your attorney may challenge the results found in the lab to prove your DNA was not involved with the crime.
Challenging Eyewitness Testimony
Sometimes, unreliable eyewitness testimony can put the wrong person behind bars. As the circumstances surrounding sex abuse and assault cases are extremely stressful, they can sometimes distort perception, leading to a false identification or accusation.
Contact a Chicago Sex Crimes Lawyer
No matter the charge, all sex crimes need to be handled with the utmost urgency and discretion as these allegations have the ability to alter your life forever. The Chicago defense attorneys at Mitchell S. Sexner & Associates LLC will intervene as soon as possible to try and stop formal charges from being filed or pursue an acquittal if charged. We have been helping people fight serious offenses for over 25 years, with the ultimate goal of keeping our clients out of prison and protecting their reputation. Call us at (312) 644-0444 for a free initial consultation.