Prisoner Dies in Chicago Police Custody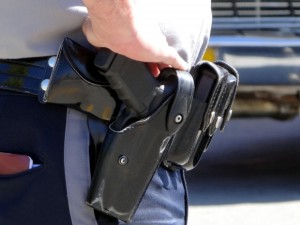 Only hours after it was announced that the U.S. Department of Justice was initiating a sweeping examination of police practices in Chicago, video was released showing a prisoner being tased while in police lock-up and then dragged from his cell. The 38 year old man later died from an adverse reaction to an antipsychotic drug he was administered in the hospital. Although the medical examiner found that the death was the result of this severe reaction to Haloperidol, the report also detailed a fractured rib, as well as dozens of abrasions and bruises on his body. Within 12 hours of his arrest, the victim was pronounced dead.
Since the highly publicized police shooting of Laquan McDonald, public outrage over Chicago Police tactics and brutality has continued to grow. Protesters have taken to the streets on numerous occasions, stopping traffic and effectively shutting down Michigan Avenue during the busiest shopping day of the year. Even Mayor Emanuel, who has in recent weeks come under increased public scrutiny for a perceived failure to step up, has become more vocal in his criticism of the Chicago Police.
Of course, excessive force and police brutality are nothing new. For as long as police have been around and authorized to use force to keep the public peace, there have been some that chose to abuse that power. If you or a member of your family has been beaten, tortured, or killed at the hands of police, whether in Chicago or anywhere across the state of Illinois, call Mitchell S. Sexner & Associates LLC right away.
Attorney Mitchell Sexner is a former Cook County criminal prosecutor. He knows first-hand the best ways to protect your civil rights against violation and seek appropriate money damages. Millions have been collected for our clients. You can reach our legal team 24 hours a day at (312) 644-0444 for free information.
Source: http://www.cnn.com/2015/12/08/us/chicago-police-coleman-taser-video/