New Illinois Texting and Driving Enforcement Laws Have Arrived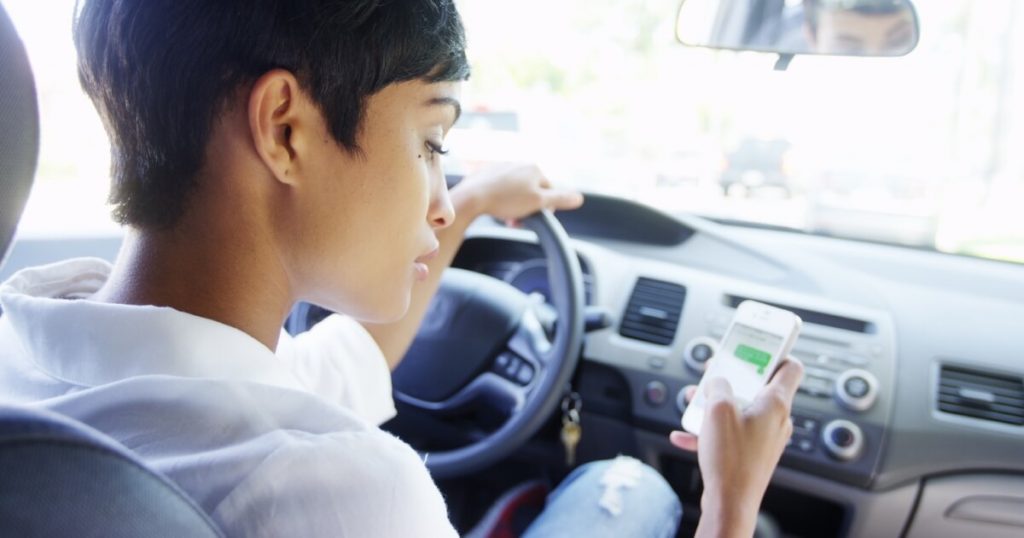 The State of Illinois has had a texting while driving law on the books since 2010; however, the penalties were not serious and the prohibition against texting while driving was not widely enforced. That changed on July 1, 2019, when a new law took effect for Illinois drivers. To make sure you stay informed, an Illinois traffic law attorney explains the new law and the potential penalties for violating the law.
What Does the Illinois Cell Phone Law Prohibit?
The Illinois texting and driving laws are governed by section 625 ILCS 5/12-610.2 of the Illinois Vehicle Code. According to that section, it is illegal to operate a motor vehicle on a roadway while using an electronic communication device. This means you cannot use a cell phone, a tablet, a personal computer or any other handheld electronic device while operating a vehicle. The prohibition does not apply to a GPS system that is integrated into the vehicle itself.
Are There Exceptions?
The Illinois cell phone law provides an explicit list of exceptions to the prohibition against the use of electronic devices while driving including:
A law enforcement officer, first responder, or operator of an emergency vehicle performing official duties.
A driver using an electronic device to report an emergency, including continued communication during the emergency.
A driver using a phone in hands-free mode, which can include the use of a headset, headphones or integrated Bluetooth system.
A driver using an electronic device while parked on the shoulder of a roadway.
A driver stopped when normal traffic is obstructed and the vehicle is in neutral or park. For example, at a train crossing.
A driver using two-way or citizens band radio services.
A driver of a commercial motor vehicle reading a message displayed on a permanently installed communication device designed for a commercial motor vehicle with a screen that does not exceed 10 inches tall by 10 inches wide in size.
A driver using two-way mobile radio transmitters or receivers for licensees of the Federal Communications Commission in the amateur radio service.
A driver using an electronic communication device by pressing a single button to initiate or terminate a voice communication.
A driver using an electronic communication device capable of performing multiple functions, other than a hand-held wireless telephone or hand-held personal digital assistant (for example, a fleet management system, dispatching device, citizens band radio, or music player) for a purpose that is not otherwise prohibited.
What Are the Possible Penalties for Violating the Illinois Texting and Driving Laws?
Under the old texting and driving law, a motorist would receive a warning for a first-time violation. If you are caught violating the law after July 1st, however, expect a $75 fine for your first offense. A second offense will cost you $100, a third offense $125, and a fourth or subsequent offense garners a $150 fine. Moreover, if you are over the age of 21 and rack up three violations (for this or other moving violations) within a year, your driving privileges can be suspended or revoked. For drivers under the age of 21, it takes only two movers in a 24-month period to create such a problem.
Texting while driving can even become a criminal offense if, while using your electronic device, you are involved in a motor vehicle accident. The offense is a Class A misdemeanor, punishable by up to a year in jail, if the accident resulted in "great bodily harm, permanent disability, or disfigurement" to another party. In the event the collision results in death, you could be charged with a Class 4 felony, punishable by up to three years in prison.
Contact a Chicago Traffic Stop Lawyer Today
If you believe you were erroneously issued a citation for violating the Illinois texting and driving laws, or you have been charged with a criminal offense for texting and driving, it is in your best interest to consult with an experienced traffic law attorney right away. Contact an experienced Illinois traffic law lawyer with Mitchell S. Sexner & Associates LLC today by calling (312) 644-0444 or by filling out our online contact form.
This blog is available for informational purposes only and is not considered legal advice on any subject matter. The blog should not be used as a substitute for legal advice from a licensed professional attorney, and readers are urged to consult their own legal counsel on specific legal questions.