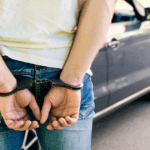 In Illinois, misdemeanors are crimes that are punishable by less than a year in jail. Crimes that are punishable with sentences of more than a year in the penitentiary are called felonies. There is often more flexibility in sentencing and possible plea negotiations for misdemeanors, but our attorneys have been able to achieve successful results for our clients in felony cases as well. Felonies are the most serious types of crimes that include murder, rape, burglary, kidnapping, and other such crimes. Another important consideration is that most job applications and background checks ask about felony history, while not all ask about misdemeanors. Those defendants who are not U.S. citizens may also have cause to be concerned about the nature of the offense as certain misdemeanors and felonies have adverse immigration consequences.
Misdemeanors in Chicago
Misdemeanor crimes are arranged in different classes. Class A misdemeanors are generally punishable by a maximum of one year in county jail with a maximum fine of $2,500. Other misdemeanor penalties may include probation, supervision, restitution to the victims, home monitoring, and community service. Some examples of Class A misdemeanor crimes in Chicago include:
Retail theft
Battery
Reckless driving
Leaving the scene of an accident
Disorderly conduct in some circumstances
Possessing 30 to 100 grams of marijuana
Class B misdemeanors are lower in severity than Class A, with a maximum penalty of 180 days in county jail and a maximum fine of $1,500. Offenses may include certain criminal trespassing, telephone harassment or electronic harassment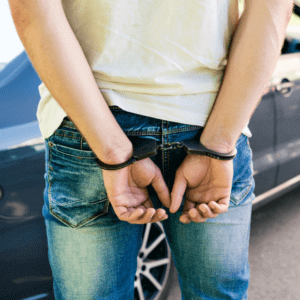 Finally, the lowest criminal offense (other than those categorized as ordinance violations and petty offenses) is a Class C misdemeanor, for which you cannot presently be sentenced to more than 30 days in county jail or pay more than a fine of $1,500. Crimes include offenses such as disorderly conduct and assault.
Felonies in Chicago
Felonies are the most serious crimes in Chicago and across Illinois, with many different classifications of severity. The lowest classification is Class 4, which carries up to one to three years in state prison. Some examples of Class 4 offenses include:
The second-to-lowest level is a Class 3 Felony, which holds a two to five-year sentence in state prison. Possible crimes include:
Aggravated battery
Aggravated theft (depending upon amount)
With a Class 2 Felony, you could see between three to seven years in state prison. Some examples are:
Next is a Class 1 Felony, which carries a four to a 15-year state prison sentence. Crimes in this level include:
Criminal sexual assault
Theft (depending upon amount)
Residential Burglary
Offenses of an even more serious nature are called Class X felonies and are typically punishable by a maximum of 30 years in prison. Class X felonies include rape and many other serious crimes.
If You've Been Charged
You will need an experienced attorney to help determine your defenses and options. The attorneys at Mitchell S. Sexner & Associates LLC are dedicated to providing the highest levels of experienced legal representation during every step of the legal process. We fight for you whether you're charged with a misdemeanor or a felony to make sure that you achieve the best available result. We can meet you in Chicago, Arlington Heights or other locations for your convenience. Our phones are staffed 24 hours, seven days a week in English and Spanish. Call (312) 644-0444 or fill out a form online to get started today.