Live Video Coming to a Cop Near You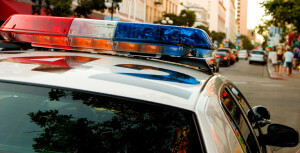 In a day when anyone can record just about anything on their smart phones, it is hard to image the police not being able to do the same thing at crime scenes. Despite the fact Chicago has had the largest network of cameras in the country since 2003 and access to one of the fastest broadband services in the world, law enforcement has remained dramatically behind in terms of live streaming. That is – until recently. 
Officers working in the embattled Englewood section of the city – the 7th district – have had a chance to use a live stream high definition camera feed from a moving patrol car for the first time. The technology was provided by the Department of Homeland Security and developed through longtime law enforcement partner Motorola. 
Following the test, officials working at Homeland Security's Science and Technology Directorate were pleased with the results stating, "It showed a lot of promising capability." 
This is great news considering the plans for such a network have been around since Operation Virtual Shield went into effect. With over 25,000 cameras at the Chicago Police Department's disposal, this advancement could mean a great deal in crime fighting. 
Many critics – including the ACLU – are concerned that such power could lead to serious abuses. City officials insist that a "Big Brother with a Badge" scenario could not happen, but the lack of transparency has many worried about the potential. 
If you or a loved one have been charged with crime, it is critical that you get the proper representation. Contact the criminal defense team at Mitchell S. Sexner & Associates LLC  today and schedule an appointment.
You can reach us at (800) 996-4824.