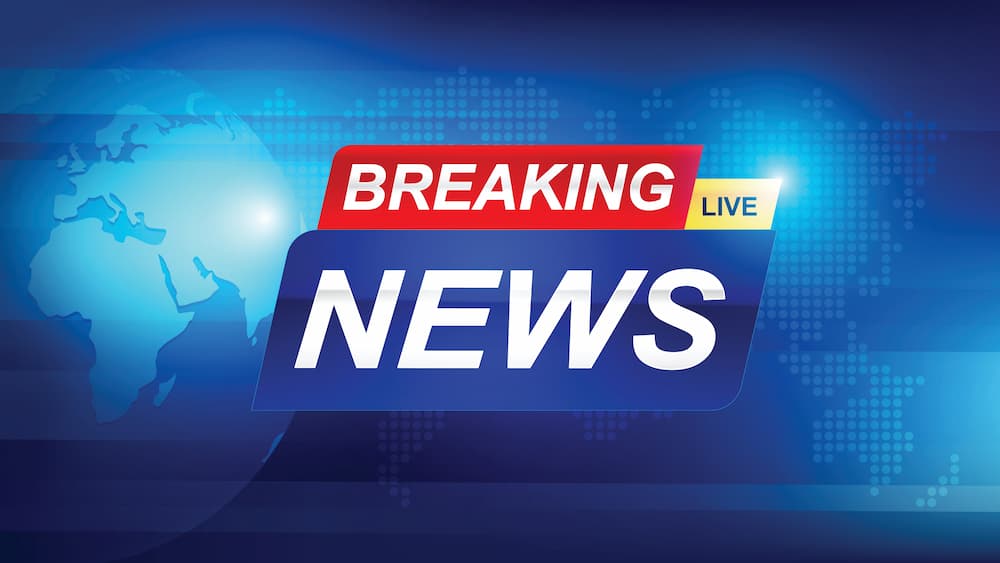 In a criminal case that took over two years to wind its way from the initial alleged crime to a conclusion in which he was found guilty by a jury, actor Jussie Smollett was sentenced recently to 30 months of felony probation, ordered to pay the City of Chicago $120,000 in restitution, assessed the maximum $25,000 court fine and remanded into the Cook County Sheriff's custody to serve 150 days in the Cook County Jail. Many people were surprised that jail was included in the sentence, considering that the defendant, who had never been convicted of a felony before, had produced a star-studded line-up of celebrity character witnesses to testify on his behalf.
The Crime
In the very early morning hours of January 29th 2019, it was alleged that Jussie Smollett took part in a staged hate-crime in Chicago's Streeterville neighborhood. Although the actor has steadfastly denied that the events of that day were a hoax, it has been alleged that he created the entire story in an effort to gain press exposure in the news and to hopefully increase his financial bargaining position in upcoming salary talks for his hit series "Empire".
That day, Mr. Smollett reported the crime to the Chicago Police Department and described a homophobic and racial attack in which two assailants assaulted him while walking on East Lower North Water Street. He described how they shouted racial and homophobic slurs, poured bleach on him and placed a noose around his neck. He described how his assailants attacked him with their hands, feet and teeth, but that he was able to fight them off and they then ran away.
The Response
Public support for Smollett and outrage that such a hate-crime could occur in our city poured in from all over the country. In response to the crime, the Chicago Police quickly assigned an unusually high number of police officers and detectives to investigate the case, likely at least in large part because the City felt that such a hate-crime attack upon a well-known figure would certainly cast Chicago in a bad light and public officials wanted to get to the bottom of things fast.
But despite the CPD scouring hundreds of hours of footage from surveillance cameras, no actual video of the attack could be found initially. Later, the encounter was finally found captured on surveillance video from a nearby building.
Suspicion Mounts
It appeared that the CPD had become suspicious almost from the start, as they tried to reconcile why he was out walking in the freezing early morning hours that night. Some reports indicated that although he initially wasn't sure of the ethnicity of his attackers, he later described them as white, although he said their facial features were obscured by black masks. Some reports also indicted that he initially didn't describe that his attackers were wearing MAGA hats or had shouted that this was "MAGA Country" and "Make America Great Again". Adding to the skepticism and confusion of many was that some reports suggested that Smollett had taken the noose off at some point and later placed it back on his own neck, while other reports suggested that he had kept it on until the police arrived or even tightened it at some point.
After examining the video, the Chicago Police decided that they wanted to speak to some people who had been seen in the video and that they considered to be "persons of interest". These people were two brothers from Nigeria who had worked on the set of Empire and who had left the country almost immediately after the alleged attack. Approximately two weeks afterwards, the brothers returned to Chicago and were met by CPD, arrested and held on suspicion of assault for almost 48 hours, then questioned and their apartment was searched. Information indicated that the brothers were now cooperating with police, and that the focus of the investigation with the police had now shifted from Smollett as a victim to a potential defendant. The CPD then reached out to his lawyer expressing their desire to interview him again.
As part of their cooperation, the brothers detailed how Smollett had approached them and set forth a plan in which they would meet him on the street at a certain time and day, then attack him, rough him up a little bit, and put a noose around his neck. According to them, Smollett gave them some money to buy supplies, showed them where the staged crime was to happen, where the surveillance camera was located, and set forth an entire plan.
Disorderly Conduct Felonies Dismissed
Several weeks after the original police report, the Cook County State's Attorney's Office charged the actor with 16 felony counts of disorderly conduct relating to the false report of a hate crime. Just a day earlier, State's Attorney Kim Foxx had recused herself personally from the case, citing an "overabundance of caution" in an effort to avoid a conflict of interest, as it was revealed that she had personally communicated with the sister of Jussie Smollett. All charges were soon dropped against Smollett.
Special Prosecutor Assigned
After the initial Disorderly Conduct charges were dropped, a Cook County Judge commissioned a special prosecutor (Attorney Dan Webb) who was tasked with determining: 1) How State's Attorney Foxx and her office had handled the prosecution in order to determine whether any laws had been broken, and 2) to determine whether and if Jussie Smollett could or should further prosecuted.
In the Special Prosecutor's report, he took the State's Attorney's Office to task for what he considered to be misrepresentations surrounding the dismissal of the disorderly conduct charges.
Deferred Prosecution, Court Diversion and Alternative Prosecution
In his report, the Special Prosecutor took particular aim at what he characterized to be misleading statements by the State's Attorney's Office when the charges were dismissed against Smollett. At the time that the case was dismissed, the SAO's Office indicated that more than 5700 cases had been referred for alternative prosecution over the last couple years, and that in exchange for a certain number of hours of community service (which was only 16 hours that he completed over the course of two days at a bookstore) and the forfeiture of the money posted as his bail bond, the case would now be dismissed and immediately sealed.
There's no reason to question whether the SAO's Office had taken part in well over 5700 alternative prosecutions. At Mitchell S. Sexner & Associates LLC, many agreements such as these that have allowed our clients to participate in alternative prosecutions are almost always welcomed as an excellent result since they do in fact culminate with a dismissal of the charges upon successful conclusion and a defendant is then eligible to apply for an expungement. There is also no doubt that such alternative prosecutions have a well-earned place in our court systems in Cook County and across Illinois. The existence of these agreements stand for the proposition that "justice" isn't always just about punishment and putting convictions on people's records. Instead, prosecutors and Judges who take their oath of office seriously often recognize that sometimes, depending on the circumstances, a dismissal and a good "lesson learned" can serve the ends of justice just as well.
What the Special Prosecutor seems to have taken issue with was the characterization that what happened in the Smollett case was incorrectly suggested to be a specific type of "alternative prosecution" called a "Court Diversion Program". Although an "alternative prosecution" is a relatively broad term that refers to various ways that a case can ultimately be dismissed upon completion of certain agreed-upon requirements, a Court Diversion generally refers to a specific type of program with specific requirements that a defendant must be accepted into. Generally, such a Diversion Program requires the Defendant to first plead guilty to the charge and in effect "place his head in the mouth of the lion" in the sense that if the defendant later fails to complete the program successfully, a conviction may enter. It appears that the Special Prosecutor found that the legal terminology used to describe what happened to the public was not a proper characterization as the 5700 alternative prosecutions mentioned by the SAO's Office referred to defendants who had been "diverted" to a special "diversion program" - and Smollett was not. Common diversion programs for both felony and misdemeanor cases in Cook county can be found in this link on the State's Attorney website.
On the other hand, the term Alternative Prosecution also encompasses what is commonly known as a "deferred prosecution", which is more in keeping with what Jussie Smollett received (although to further confuse matters, one of his attorneys later described what had occurred to not be a "deferred prosecution"). In contrast to a Diversion Program, which takes place during the course of the prosecution and typically involves a plea of guilty, a deferred prosecution "defers" or "put's off" the prosecution of the crime while the defendant jumps through some hoops, such as community service, counselling, or some other creative agreed-upon actions. Most of the time, a deferred prosecution doesn't require the entry of a guilty plea in order to participate.
Speak to an Experienced Criminal Attorney
The experienced legal team at Mitchell S. Mitchell S. Sexner & Associates LLC has successfully represented criminal and traffic clients for over 30 years. Contact our offices and speak to a knowledgeable attorney about your situation today at (312) 644-0444.