Hot Car Deaths: How Do Illinois Laws Protect Kids?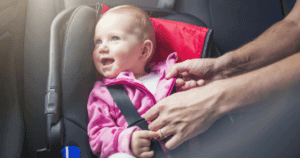 The death of a child is always tragic, especially when it is preventable. This includes incidents of vehicular heatstroke, otherwise known as "hot car deaths." These are incidents wherein a child is left inside a vehicle for too long and develops hyperthermia. According to KidsAndCars.org, which gathers data on injuries and deaths of children caused by vehicles, 837 children perished from vehicular heatstroke between 1990 and 2017. Within that 27-year-long span, twenty of those deaths happened in Illinois, and that is twenty deaths too many.
As a society, we create, enforce, and follow laws intended to keep children safe, and we also create, enforce, and follow laws that impose consequences on those who fail to do so. While less than half of all states in the Union have dedicated any laws specifically to addressing vehicular heatstroke deaths, Illinois is among the ones that do. Responsible adults in the state should be aware of the exact nature of that law.
Child Endangerment Law and Hot Car Deaths
Illinois Statutes 5/12C-5, originally passed under the section Statutes 5/12-21.6, provides a legal definition for when someone "commits endangering the life or health of a child." A person commits this crime if they "knowingly cause or permit" a child, meaning someone younger than 18 years old, to be in danger. They may also be charged if they do not directly "cause" the danger but put the child in circumstances that could be dangerous to their life or health.
You could view a child being locked or otherwise restrained in a car as an example of an adult "endangering the life or health of a child." However, that still leaves room for argument. Illinois legislators seemed to be against the idea of loose interpretation for this law. They specified that if a child is left in a motor vehicle for longer than ten minutes and not accompanied by someone 14 or older, they would be legally considered "unattended." Even if someone older than 14 is with the child while they're inside the car, they could still be prosecuted under this law if the child is "out of sight of that person."
Illinois courts consider violation of this law to be a Class A Misdemeanor - the first time. Any subsequent conviction could be a Class 3 Felony. Leaving a child inside a car is also a Class 3 Felony if the child dies, and anyone charged with this could be sentenced to imprisonment for between two years and a full decade.
No "Good Samaritan Law" in Illinois
While Illinois is in the minority of states that addresses hot car deaths in the law book, the National Safety Council still gave the state a "B" grade in their annual safety report card last year. Among the reasons for this designation is the lack of "Good Samaritan protections for helping unattended children."
This refers to laws which offer civil and legal immunity to people who break into another person's car, provided that they did so in order to rescue a child trapped within. In states that do not offer these protections, including Illinois, citizens may feel less inclined to free the child, fearing that the vehicle's owner might take action against them for damaging and breaking into their property. They might instead choose to seek out the owner, which may cost precious time as the child waits longer inside the car.
Hot car deaths can occur any time of the year because temperatures can rise inside vehicles even when it is not hot outside. Still, now that summer is coming to Illinois, state residents should take even more caution to make sure that their child is safe.
If you have any question related to these and other laws concerning child endangerment, Mitchell S. Sexner and Associates LLC has years of experience and is ready to help you. Call today at (800) 996-4824 for a free consultation.