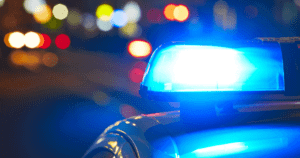 Only a little more than three months into 2019, Illinois has seen over a dozen dangerous accidents along state roads in which passing cars struck parked squad cars. One such accident killed 34-year-old state trooper, Christopher Lambert, as he stopped on his way home during a snowstorm to help another driver who had crashed. The Chicago Tribune also found troopers issued 366 tickets since January alone, compared to 138 citations for the same time period last year. After the death of Trooper Lambert, police are renewing their calls for stricter safe driving enforcement as there can be severe penalties for ignoring Illinois' Move Over laws.
What Is Scott's Law?
Scott's Law, otherwise known as the "move over law," is named for a Chicago firefighter Scott Gillen. He was killed by a drunk driver in 2001 while stopping to help out at the scene of a car crash. Under current law, drivers in Illinois are required to move over or slow down when they see any police cars, fire trucks, or ambulances that are flashing their lights while parked alongside the road. The law was expanded in 2017 to include all cars flashing their hazards. Violating Scott's Law can mean facing fines upwards of $10,000. In criminal cases during which a driver fails to move over, such as driving under the influence or causing major property damage, drivers may expect to see their license suspended and may even spend years in prison as a result.
Avoid Illinois Traffic Violations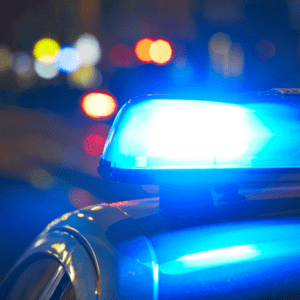 The Tribune writes one reason for the spike in crashes could be a lack of public awareness about the law or it might be attributed to increased distracted driving. But if an officer pulls you over for violating Scott's Law, there are actions you can take to mitigate the punishments going forward.
You have the right to remain silent. You do not need to answer all of the police officer's questions, as doing so may not be in your best interests.
You may also refuse field sobriety tests. If you are pulled over under the pretense of violating Scott's Law, an officer may attempt to issue field sobriety tests to make sure you were not driving under the influence. If you wish to refuse these tests as is generally recommended by most experienced DUI attorneys, it's best that you do so calmly and professionally. In contrast to a refusal to take the breath test at the station, there is no suspension that will result from a refusal to take field sobriety testing.
Avoid common traffic violations. Make sure you are wearing your seatbelt, have your headlights on and make sure that all of your exterior lights are working properly. These small details will decrease the chance of interactions with police officers and could save you from receiving a citation.
Contact An Experienced Criminal Defense Attorney
The criminal defense attorneys at Mitchell S. Sexner & Associates LLC understand that not everyone may be aware of the laws or the severe penalties that could follow from violating Scott's Law. We strive to protect your driving privileges and make sure that your life is affected as little as possible after a traffic violation. If you have been cited for failing to move over for a parked vehicle with hazards or flashing lights on, call our attorneys right away at (312) 644-0444 for a free initial consultation. You can visit us at either of our convenient office locations in Arlington Heights and Chicago. Our phone lines are open 24 hours a day, 7 days a week.