Criminal and Traffic Lawyers Since 1990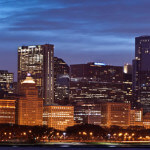 Nothing is more important than your freedom and your future. At the law offices of Mitchell S. Sexner & Associates LLC, our experienced lawyers have been protecting the rights of our clients with great care since 1990. From traffic tickets and DUIs to the most serious of felonies, every attorney on our team is well qualified to help you in your defense. We know that the final result of your criminal or traffic case will have wide-reaching implications for the rest of your life from personal relationships to employment opportunities. So our lawyers treat each and every case with the respect and the attention that it deserves.
Call us any time of day at 1-800-996-4824 or 1-312-243-9922 for a free no-obligation consultation and learn how our legal team can be of help to you.