Charged with Drug Possession? What You Should Know About Criminal Immunity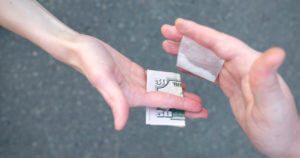 Illinois is not immune to the drug crisis sweeping the nation. Studies show 47,000 people died of opioid-related overdoses nationwide in 2017. Illinois saw a nearly 15 percent jump in drug overdose deaths from 2016 to 2017, and the billion dollar problem is only worsening. To try and curb drug usage and overdose deaths, Illinois imposed new, combative legislation, including expanding laws that can grant you criminal immunity or immunity from criminal liability if it means reporting overdoses or drug crimes.  
What is Criminal Immunity?
If you are needed to testify in court but fear it may implicate you, a prosecutor may offer you criminal immunity. That can be an exemption from penalties, payments or other legal requirements in exchange for your cooperation or information. Illinois law states that in order to testify, you must be given immunity from criminal liability, which means assuming responsibility for illegal behavior that results in bodily harm or damages. Immunity is usually granted to someone who has committed a minor crime so they can help prosecute someone accused of carrying out a bigger crime. Criminal immunity is a privilege, not a right, and you may choose to waive immunity.
Drug Crime Immunity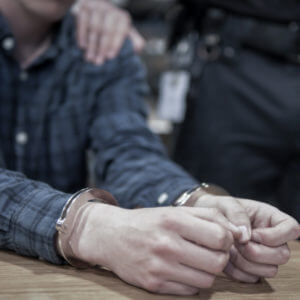 Studies say fear of retribution or criminal prosecution is one of the primary reasons drug users don't come forward to report drug crimes or overdoses. To help encourage people to find help during medical emergencies, Illinois passed a type of drug crime immunity in 2012 called the Emergency Medical Services Act (EMSA). This legislation provides limited immunity for possessing small amounts of drugs in the event of an overdose.
If you do witness or experience an overdose, call for emergency services, and are still arrested, it can feel like a betrayal. However, the EMSA can protect you. The act promises a person who overdoses or witnesses an overdose that they will not be charged with a class four felony if they tried to seek medical help, and were subsequently charged with possession.
However, the amount of possession must be within certain limits to be considered for immunity. The possession must be less than three grams of substances like heroin, cocaine, or morphine. It must be less than 40 grams of narcotics like hydrocodone or Oxycontin, and less than one gram of methamphetamine. If you are found with any more than what is listed above, it will not be covered under immunity.
Speak to an Experienced Chicago Defense Lawyer
If you are facing criminal charges for drug-related crimes in Illinois, it's important that you call an experienced criminal defense attorney to figure out whether you could qualify for immunity. The criminal defense attorneys at Mitchell S. Sexner & Associates LLC understand the delicate nature of drug use and addiction and will work to make sure you're treated fairly and with respect. We can be reached 24 hours a day, seven days a week, with convenient office locations in Arlington Heights and Chicago. Call our office right away at (312) 644-0444 for a free initial consultation.