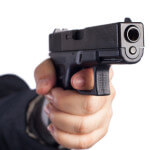 Chicago is a city that takes pride in a great many things such as its fantastic skyline, its deep dish pizza, and all of its sports teams including the Bulls, Bears, Blackhawks, White Sox and Cubs. The city of Chicago is well known for throwing big parades any time a first-place title is won. But when the number one spot was recently announced for "Murder Capital of the U.S.", there was no talk of a big banner at O'Hare Airport to boast of this dubious honor – of course there were no plans for celebration at all.
Chicago has long battled the plague of violence that has been sweeping across our country. Depending on whom you ask, Chicago's mayors and police superintendents have done their best over the years to put the brakes on what has turned into a deadly run-away CTA bus, careening through the streets of the city. Easy access to guns and assault weapons, when mixed with alcohol, drugs, gang violence and bad tempers have proven to be a recipe for disaster. Most recently, new laws that allow for "concealed carry" of weapons have the city government and police bracing for what could be even more deaths.
The crime statistics compiled by the FBI reported 500 murders in Chicago during the reporting year and almost 70% of these deaths were the result of a firearm. This number surpassed New York City's deadly number of 419 and all other cities in the United States. Only one year earlier, Chicago's murder rate was 431 and the rate in New York City was 515. The cities with the next highest number of murders were Detroit, Philadelphia and Los Angeles.
But in all fairness, this number of murders doesn't take into account the population of Chicago and other cities. If the statistics were based on population figures, Chicago would probably not even rank in the top 10. On the other hand, a city such as Flint Michigan with only 63 murders has a much higher rate as their population is only a little over 101,000. That means that 1 of every 1613 city residents in Flint was the victim of a homicide that year.
Whether you or a loved one has been charged with a crime or has been the victim of violence, contact Mitchell S. Sexner, former State's Attorney, for a free consultation at (312) 644-0444.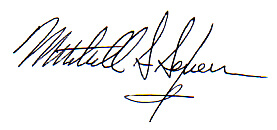 Source: Rolling Out, "Chicago tops New York as murder capital of America; the top 15 cities", Terry Shropshire, September 22, 2013.