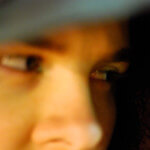 Intent on robbing and killing a family friend of one of the men, two men drove from Phoenix, Arizona to Chicago, Illinois. Both men have now been arrested and charged with home invasion and first degree murder. A third man was involved, but his status is not known at this time.
The victim was a family friend of one of the assailants, and had previously given money to the family, according to prosecutors. Two of the assailants were living in Phoenix, and discussed robbing the victim to help resolve their financial difficulties. So, they drove to Chicago where they continued to discuss robbing the victim and then included a third person in the plan.
After forcing the door open to the victim's house, the victim was pushed down the stairs, had his back stepped on (and spine severed), and was kicked in the head.  The assailants also tried to suffocate him.
The three men took cash, jewelry and coins from the home, and then tried to clean up their fingerprints. They also wrapped the victim's body in a blanket. Prosecutors say the three then went to a motel and purchased marijuana and cocaine. A day later they returned to Arizona.
Police found the victim in his home a few days after the attack, with head, neck, and body trauma.
After returning to Phoenix, two of the men were arrested. Both men then implicated themselves in the killing during statements that were made to the police.
The attorneys at Mitchell S. Sexner & Associates LLC have been successfully defending people's rights for over 25 years.  If you have been charged with a traffic or criminal case, call us at (312) 644-0444 for a free consultation.
Source: http://www.chicagotribune.com/news/local/breaking/ct-albany-park-home-invasion-murder-charges-20160222-story