Chicago Men Charged In Kidnapping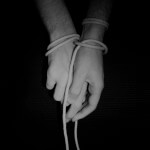 Five Chicago men were arrested and stand accused of the kidnapping of a man from outside his suburban home in the Chicago suburb of Berwyn. After being abducted at gunpoint during daytime hours, the man was held for ransom in an auto body shop on the North Side of Chicago.
Unfortunately for the kidnappers, they grabbed the wrong guy. The intended target was actually the victim's brother. The complaint, filed in the US District Court in Chicago, claims that the victim was held at gunpoint in an Avondale neighborhood auto body shop for almost two days while blindfolded.
The five Chicago men were then arrested by federal authorities and charged with conspiracy to commit kidnapping, which can be punishable by a maximum sentence of life in prison. The defendants were initially being held without bond.
According to the complaint, during his captivity, the victim was threatened with a gun as well as a knife. In addition, the victim's family received a ransom call demanding 25 kilograms of drugs. The defendants' phones were being monitored by federal authorities on an unrelated investigation, when a call was intercepted between two defendants discussing that they abducted the wrong person. The defendant was then told to "let the guy go, but beat the (blank) out of him." The following day, the victim was spotted at the bus station and told police that he had been released during the night and walked to the bus station.
Although a complaint has been filed in this case, the defendants are considered innocent until proven guilty and are entitled to a fair trial.  If you have been accused of a crime, you need a strong voice to help you advocate for your rights. At the Law Offices of Mitchell S. Sexner & Associates LLC, we have over 25 years' experience advocating for our clients.
Call us at (312) 644-0444.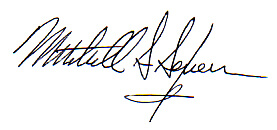 Source: https://www.justice.gov/usao-ndil/pr/five-chicago-men-arrested-connection-violent-kidnapping