Calls for Special Prosecutor in case of deadly police shooting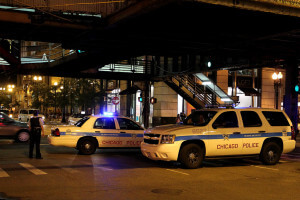 A petition has been filed with the court calling for a special prosecutor to be appointed to investigate and prosecute the Chicago police shooting of Laquan McDonald.
The current Cook County State's Attorney waited over a year to formally charge the police officer accused in the fatal shooting. This delay has been brought under severe criticism and scrutiny especially since there was video evidence documenting what happened at the scene.  This delay has driven some civil rights attorneys, elected officials, and clergy to seek a special prosecutor to replace the Cook County State's Attorney as prosecutor in this police brutality matter.
The State's Attorney has implied that this call for the special prosecutor has been politically motivated. Currently in the middle of campaigning for an upcoming political primary, she claims that supporters of her competition are part of the group driving the petition. The State's Attorney defends her management of the case, while her critics assert that she should be removed from prosecuting the case because of her relationship with the police officers' union which they claim has affected her actions (illustrated by her hesitancy to charge the officers in this case).
In a criminal case in Illinois, the sitting judge in the case is tasked with the responsibility of deciding whether to appoint a special prosecutor. In Cook County, precedents had been set in 2012 and 2009 where special prosecutors had been assigned to avoid potential conflicts of interest.
The attorneys at Mitchell S. Sexner & Associates LLC are experienced lawyers, knowledgeable in all aspects of criminal law. Let us help you navigate the legal system. Call us today at (312) 644-0444 to discuss your case, free of charge.
Source: https://www.wbez.org/shows/wbez-news/special-prosecutor-sought-in-fatal-chicago-police-shooting/bb034a76-4044-40d2-b6a3-5c869b199c4e