At What Age Might Your Teen be Charged as an Adult?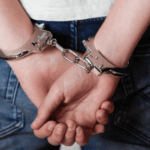 The story dominating the headlines at the end of 2018: Two teenagers accused in an act deemed so "evil" by a judge, that they would be tried as adults. Prosecutors say a 17 and a 16-year old lured another 17 and 16-year old into the woods near Chicago's Golden Gate Park back in August and shot them to death. At what age might a teen be charged as an adult?
When Is a Teen Charged as an Adult vs as a Minor?
The age of majority in Illinois is 18, meaning any alleged offender younger than 18 is eligible for the juvenile court system. However, there are still instances which will likely cause a teen to be charged as an adult.
Illinois laws regarding juveniles in the criminal justice system changed back in 2015 as a way to keep more minors out of the system and put them back on a path that might lead to success. Currently, judges are no longer generally required to automatically transfer more serious cases, including minors who have been previously convicted as adults, to adult criminal court. However, Illinois does have a statutory exclusion, which are certain charges that will often still result in an automatic charge as an adult in Illinois, regardless of age, including:
Here are other factors that could cause a teen to be charged as an adult in Illinois:
Presumptive Transfer: The States Attorney can petition for a teenager 15 or older to be transferred to adult court if the teen allegedly committed a forcible felony or is part of an organized gang.
Discretionary Transfer: Minors who are 13 or older can be transferred to adult court if a juvenile judge finds it is not in the best interest of the public to keep the case in juvenile court.
Extended Jurisdiction Juvenile Proceeding: The case remains in juvenile court, but the state can petition for anyone 13 or older who is facing felony charges to receive both a juvenile and an adult criminal sentence.
What is Considered Before Charging a Teen?
The decision to charge a teen as an adult is not easy, and there are a multitude of factors that are reviewed and tests that are administered before the decision is made. Those include:
The severity of the crime
The minor's maturity level
The minor's previous criminal history
Another major factor in deciding when a teen is to be charged as an adult is the safety of the minor if entered into the adult prison system. For example, a 13-year-old convicted as an adult would generally not be safe inside an adult correctional facility.
What Happens If My Teen is Charged as an Adult?
Before 2015, minors had to wait until they were found guilty before filing an appeal for being charged as an adult. Certain laws have since changed, now allowing minors to immediately file an appeal after the decision to be tried as an adult. Minors in Illinois have a right to a trial by jury if they are considered "violent" or "habitual" offenders. Any minor under the age of 15 who is charged with a crime must also be represented by counsel. Furthermore, any minor under the age of 17 are generally not allowed to waive rights to a counsel during court proceedings.
If your teen has committed a serious crime, you will need expert legal representation. The team at Mitchell S. Sexner & Associates LLC can help fight for you today. Call us at (312) 644-0444 to get started right away.