Are Illinois DUIs in the Public Record?
Are DUIs Public Record?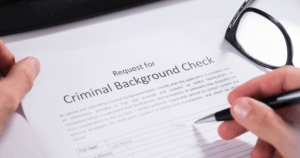 Convictions for driving under the influence will appear on your record if someone files a request with the Illinois State Police Bureau of Identification. The Uniform Conviction Information Act states the public can access a person's history of run-ins with the law - but people may only see convictions, not arrests or any other information. A DUI arrest record may negatively affect your ability to find employment and housing, as well as your chances of successfully applying to receive scholarships for college or welfare.
However, there are protections for those with a criminal record. Under the Job Opportunities for Qualified Applicants Act, employers are not allowed to run background checks or ask questions to candidates regarding their record until they have deemed them to be qualified for the position. While those with felony convictions for a DUI or other drug-related charges cannot apply for Temporary Assistance to Needy Families (TANF), they can apply for food stamps through the Supplemental Nutrition Assistance Program (SNAP) - as long as they meet specific requirements, including the following:
If it is a felony - and circumstances for DUI felony convictions do exist - then it must be lower than Class 1
If two years have passed since the date that the applicant was convicted, they must show that they are currently in or have completed a treatment or aftercare program
Can I Remove a DUI From My Record?
The simplest answer is that you cannot erase a DUI arrest record easily. Subsection 5.2.(a)(3)(A) of the Illinois Criminal Identification Record lists exclusions for the laws regarding the processes of expunging and sealing crimes and offenses. Among those exclusions is "the sealing or expungement of the records of arrests or charges not initiated by arrest that result in an order of supervision for or conviction of … Section 11-501 of the Illinois Vehicle Code or a similar provision of a local ordinance." Section 11-501 is the statute that specifically covers driving under the influence. That means that any DUI felony or misdemeanor cannot be removed through the normal process.
Although this may seem to render it impossible, there do remain two options for those with DUI arrests in their history, though their feasibility depends on the situation. Those who only have an arrest in their record can get that arrest expunged. In addition to copies of your charges, police record, and documents related to the trial, one of the requirements for this is bearing proof that the case resulted in a "not guilty" sentence or was dismissed altogether.
However, that means that people who did receive a guilty sentence cannot take that option. Those who have a DUI conviction in their record only have one possibility for sealing or expunging it from their record: requesting and receiving a pardon for your conviction from the state governor. Unfortunately, this is something of a long shot, considering that pardons are not exactly common in general, let alone for DUI offenders.
Having a DUI arrest record has the potential to make your life so much more difficult, even after the trial has ended and the sentence has been completed. The Chicago DUI attorneys at Mitchell S. Sexner & Associates LLC understand that finding an aggressive and experienced DUI lawyer in Chicago is crucial to getting your case dismissed or resolved with a "not guilty" verdict. Contact us at (800) 996-4824 and start receiving legal assistance today immediately.