James P. Naughton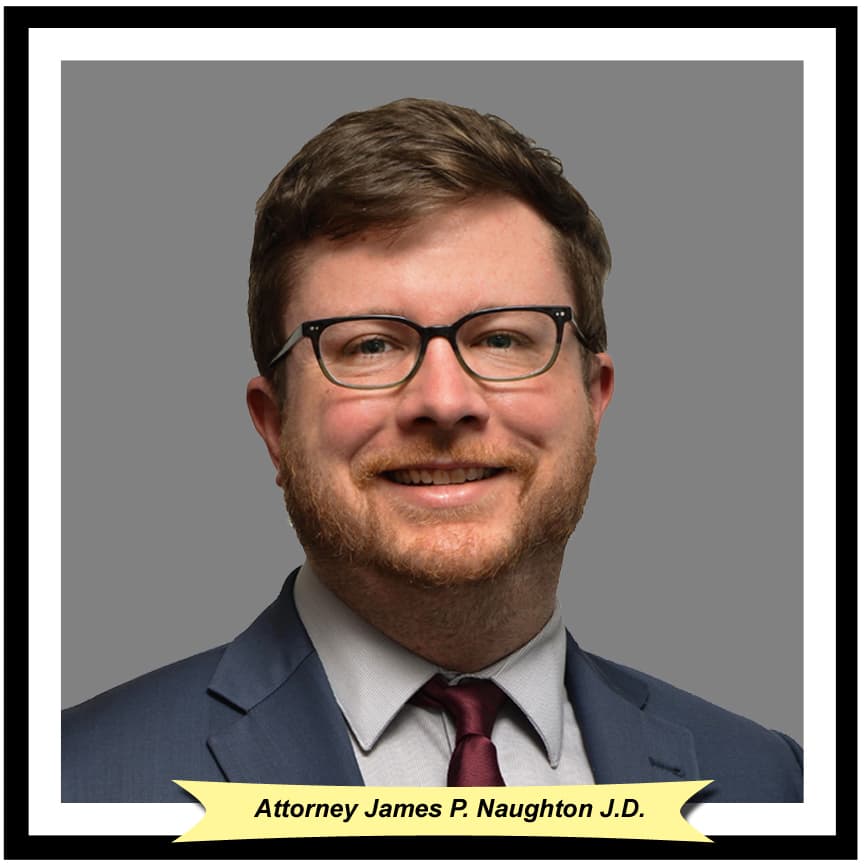 A life-long resident of the Chicago area, trial lawyer James Naughton is an Associate Attorney and respected member of the legal team at Sexner & Associates LLC.  Mr. Naughton graduated at the top of his class from Loyola University Chicago, summa cum laude (with honors of the highest distinction), as well as Loyola University Chicago School of Law, magna cum laude (with honors of great distinction). As further recognition of his abilities, he was awarded the "President's Medallion", and the "Leadership, Service & Public Interest Award", as well as other awards for his superior knowledge in several legal areas including Constitutional Law.  
Before joining Sexner & Associates LLC, Mr. Naughton gained diverse and valuable legal experiences beginning with a judicial clerkship during which he honed his legal writing skills authoring a variety of court opinions for a Federal Judge in the Northern District of Illinois.  He then moved on to the Cook County Office of the Public Guardian where he spent years representing abused, neglected and abandoned children in hundreds of cases.  While at this position, Attorney Naughton also had the honor of contributing to a legal brief ultimately filed with the U.S. Supreme Court. Then, as a staff attorney at Cabrini Green Legal Aid, he further represented members of the Chicagoland community helping them to expunge their criminal records and defending clients in juvenile delinquency cases.
Most recently, Mr. Naughton was a criminal and traffic prosecutor for the Cook County State's Attorney's Office. During his time there as an Assistant State's Attorney, he prosecuted thousands of cases involving dozens of different crimes, ranging from DUI to Battery to Drug crimes to First-Degree Murder appeals, gaining invaluable insight and experience in the process; insight and experience that he now uses for the benefit of his clients at Sexner & Associates LLC. 
James is an adjunct professor at Loyola University having taught courses in Appellate Advocacy and Constitutional Law, as well as a member of the Illinois Supreme Court's Committee on Access to Justice for People with Disabilities. An accomplished legal writer, Mr. Naughtons is a published author, appearing in more than ten law reviews on topics ranging from school discipline to expungement of criminal charges for veterans. He has been called as an expert witness before the Illinois Senate Committee on Education and has been interviewed numerous times on television, radio, and in the newspaper.
To set up a free consultation with James Naughton or for further information, James can be contacted at (312) 644-0444 or by email at james@sexner.com.