Chicago Solicitation of Prostitution Defense Lawyers
If you have been accused of soliciting a prostitute in Chicago, contact Mitchell S. Sexner & Associates LLC today.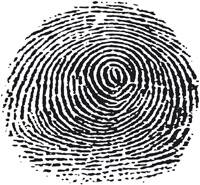 Solicitation of prostitution cases have become big business for big cities like Chicago as well as other towns and villages across the state of Illinois. In addition to the revenues generated by the court fines themselves, most police departments seize the vehicle, if one was used. Sometimes, a forfeiture proceeding is instituted to permanently deprive the owner of the car as it was used in the commission of a crime and then the city or county is free to retain it or sell it and keep all the money. Other times, the impounded car can be returned to the owner only if a bond usually ranging from $500 to $2000 is posted, along with daily storage and tow fees. In order for the owner to get his bond back, he or she must appear at a hearing at which time the chances of getting the money returned are generally not that high as the odds are stacked against you. Cities such as Chicago generate large amounts of revenue from such seizures.
Undercover Prostitution Stings in Chicago
Although ostensibly in an effort to keep our streets free of crime, recent undercover prostitution stings have resulted in increased automobile impoundments and increased revenues for the cities as well. On some days, an undercover police officer can make dozens of such arrests by posing as a street prostitute and approaching vehicles. These encounters are generally not audio or video recorded so determining later at trial whether the defendant truly discussed sex for money or was merely making polite conversation can be complicated. Similarly, undercover stings targeting prostitutes have become more common as well, often set up in hotels by undercover police.
Contact an Illinois Solicitation Attorney at Mitchell S. Sexner & Associates LLC
Crimes involving solicitation and prostitution may be misdemeanors, local ordinances, or felony charges depending upon the circumstances and the criminal record of the defendant. But in any event, charges such as these are serious and can have life-long effects not only on your record, but upon your personal and professional life as well. The Chicago criminal defense lawyers of Mitchell S. Sexner & Associates LLC are part of an experienced, knowledgeable and aggressive team of Chicago sex crime attorneys that can help you through this difficult time. Call today a t(800) 996-4824 or (312) 644-0444 for free information about how we can be of assistance.