Sex Offender Registry in Chicago and Illinois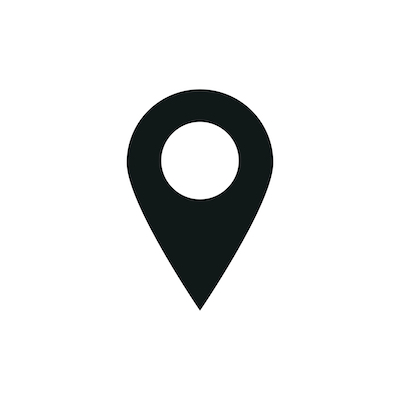 If you have been charged with a sex crime in Illinois, the legal process surrounding the prosecution and potential sentencing of your criminal charge can be daunting and confusing. First of all (and obviously of the greatest concern) is that you'll need to confront the actual charges levied against you. Depending upon the specific crimes alleged, virtually all will carry the possibility of substantial jail or penitentiary time, with some even requiring mandatory minimum imprisonment.
In most cases, you and your attorney will first choose to explore a plea negotiation. After all, when your lawyer negotiates with the prosecutor, you're never under any obligation to accept the final offer. You can always reject it if you choose. In other cases, you may want to go directly to trial if you're unwilling to accept any offer, no matter how low that offer may be. If you do decide to take part in a jury or bench trial, hopefully you'll win and be found not guilty. If that's the case, then it's all over. Obviously, that's the optimal result.
But many times, a Defendant will enter a plea of guilty after their attorney negotiates a plea agreement with the State's Attorney. This is usually done because then the Defendant can know exactly what their sentence will be before entering a plea. Other times, a person may decide to do a trial instead and "spin the wheel", but a jury or judge may end up finding them guilty. When this happens, there is no deal in place and a judge has a free hand to sentence the Defendant to any sentence up to and including the maximum possible sentence provided by law.
But regardless of whether you will face actual prison or jail time, for most sex offenses there is also the possibility that you may be required to register as a sex offender, as many such charges carry this requirement under the law. This can be a severe consequence to most people, because once you are required to register as a sex offender, the government places restrictions on where you can live, where you can work, who you can be around and the places you may go. Moreover, the negative social stigma can be difficult to handle for many.
What is the Illinois Sex Registry?
The Illinois Sex Registry is a list established by the Illinois State Police and which they continue to maintain and update. It is a statewide database, accessible on the internet by anyone, and it identifies persons who have been convicted of certain sex offenses and/or crimes against children that are require by law to register as Sex Offenders. This law is reflected in the Illinois Compiled Statutes (730 ILCS 152/115 (a) and (b)).
What Crimes Would Require me to Register as a Sex Offender in Illinois?
In Illinois, there are a number of crimes that are considered "sex crimes". Persons who commit these crimes are called "sex offenders". Sex offenders are people who have been charged with an offense listed in Illinois Compiled Statutes 730 ILCS 150/2(B) and 730 ILCS 150/2(C)
These charges include:
Aggravated child pornography
Traveling to meet a minor
Aggravated criminal sexual abuse
Aggravated criminal sexual assault
Sexual misconduct with a person with disabilities
Child pornography
Sexual exploitation of a child
Criminal sexual abuse
Ritualized abuse of a child
Criminal sexual assault
Promoting juvenile prostitution
Custodial sexual misconduct
Predatory criminal sexual assault
Exploitation of a child
Patronizing a juvenile prostitute
Grooming
Keeping a place of juvenile prostitution
Juvenile pimping
Indecent solicitation of a child
In addition, when one of the following crimes is committed while the victim is under the age of 18, when the defendant is not a parent of the victim and when the offense was sexually motivated, this list also includes:
Aggravated kidnapping
Unlawful restraint
Aggravated unlawful restraint
A conviction for first degree murder also requires someone, when released from custody, to register as a sex offender if the offense was sexually motivated.
Keep in mind that simply being charged with a crime is not enough to require registration as a sex offender in Chicago or elsewhere in Illinois. For the sex registration requirements to be applicable, the charge must result in one of the following outcomes:
A conviction.
A finding of not guilty by reason of insanity.
A finding not resulting in an acquittal at a hearing.
How Long Do I Have to Register as a Sex Offender?
That depends. There are a few categories that sex offenders may fall under. The category under which one is designated will determine how long they must register.
Sex Offenders
First, Sex offenders are required to register for 10 years from the date of conviction if sentenced to probation. If sentenced to prison, they must register for 10 years from the date of release or parole. This is the most common group.
Sexual Predators
Sexual Predators are sex offenders who have been convicted of a second registerable offense or any of the following offenses after July 1, 1999, and are required to resister as a sex offender for the rest of their life:
Aggravated child pornography
Ritualized abuse of a child
Aggravated criminal sexual assault
Predatory criminal sexual assault
Child pornography
Luring of a minor
Criminal sexual assault
Keeping a place of juvenile prostitution
Juvenile pimping
First degree murder if the offense was sexually motivated and the offender is released from custody.
Included under this category of Sexual Predators are those who have committed a violation of one of the following crimes when the victim was under the age of 18, the defendant was not a parent of the victim, and the offense was sexually motivated:
Aggravated kidnapping
Aggravated unlawful restraint
Child abduction committed by luring or attempting to lure a child under the age of 16 into a motor vehicle, building, house, trailer, or dwelling place without the consent of the parent and the offense was sexually motivated.
Kidnapping
Unlawful restraint
It is important to remember that criminal offenses that occurred outside of the State of Illinois count as prior offenses as well; not just offenses that occurred in Chicago or elsewhere in Illinois. Also, keep in mind that sex offender registration requirements sometimes change over time and you should never rely on this or any other published information when making a determination about whether you are registering properly. Always consult directly with a criminal attorney or the police in this regard, as the penalties for failing to register properly are very serious.
Sexually Dangerous Persons
A judge gives the designation of Sexually Dangerous Person when they find that the offender shows a criminal propensity for committing sex offenses but also suffers from a mental disorder. These offenders are also required to register for the rest of their life.
Sexually Violent Persons
Sexually Violent Persons are designated this after being evaluated just before they are released from prison. The evaluation is submitted for court review. If the court determines that the offender is likely to re-offend, that person is placed under the supervision of the state until they are no longer considered to be sexually violent. These offenders may or may not be released from custody.
How Do I Register as a Sex Offender?
If you are adjudicated as a sex offender, you must register within 3 days with the chief of police in the municipality in which you reside. If you live in an unincorporated area, you must register with the sheriff of the county where you reside. If you live in Chicago, you must register in a fixed location designated by the police superintendent. If the sex offender moves, they must notify the local police from where they are moving and register at the new location within 3 days. You can find the location to register by contacting your local law enforcement department. In order to properly register, the offender must register in person and provide:
County of conviction
Current photograph
Current place of employment
Current telephone numbers
Current address
Telephone number of employer
Name of any school attended
License plate numbers for every vehicle registered in the name of the sex offender
A copy of the terms and conditions of parole or release signed by the sex offender and given to the sex offender by their supervising officer or aftercare specialist
Any prior extensions given to register as a sex offender including the reason why the extension was granted and the date the sex offender was notified about the extension
Any distinguishing marks located on the body of the sex offender
Age of the sex offender at the time of the commission of the offense
All URL's registered or used by the sex offender
All blogs and other internet sites maintained by the sex offender or to which the offender has uploaded any content or posted any message or information
Age of the victim at the time of the commission of the offense
All e-mail addresses, instant messaging identifications, chat room identities, and other internet identities that the offender has used or plans to use
It is important to remember that a sex offender must register in every place where they plan on living for more than 3 days during any calendar year. If you are going to visit another state, the sex offender must check the laws of that state or risk being arrested in that jurisdiction.
Meanwhile, if the sex offender will be gone for more than 3 days from the address of his or her registration, they must notify the law enforcement agency of their current jurisdiction and include the itinerary for their travel. If the offender does not have a fixed address, or is homeless, they must report weekly to the sheriff or municipality in which they are located. The agency will document each registration and include all locations where the sex offender has stayed.
Are There Any Fees to Register as a Sex Offender?
Yes. You will be required to pay a $100 initial fee to register and an annual fee of $100.
What Happens if You Don't Register as a Sex Offender?
Failure to register as a sex offender is a class 3 felony which is punishable by 2-5 years in the Illinois Department of Corrections. A second violation is a Class 2 felony which is punishable by 3-7 years in the department of corrections.
There are several other requirements for registering as a sex offender. You will not be able to live within 500 feet of a school, must notify the school where your children attend and other restrictions may be imposed depending on the charge. Moreover, a sex offender may be denied housing and job opportunities under certain circumstances.
Speak to an Experienced Criminal Attorney
If you are charged with a sex crime, it is important that you reach out to an experienced attorney immediately upon being contacted by the police. Beginning to prepare a defense as early as possible will enhance the possibility of achieving a positive result in these difficult cases. Our attorneys have years of experience in defending these types of cases. Call Mitchell S. Sexner & Associates LLC today for a free consultation at (312) 644-0444.